Dato/tid
17.02.2022
20:00 – 22:00
Sted
KoncertKirken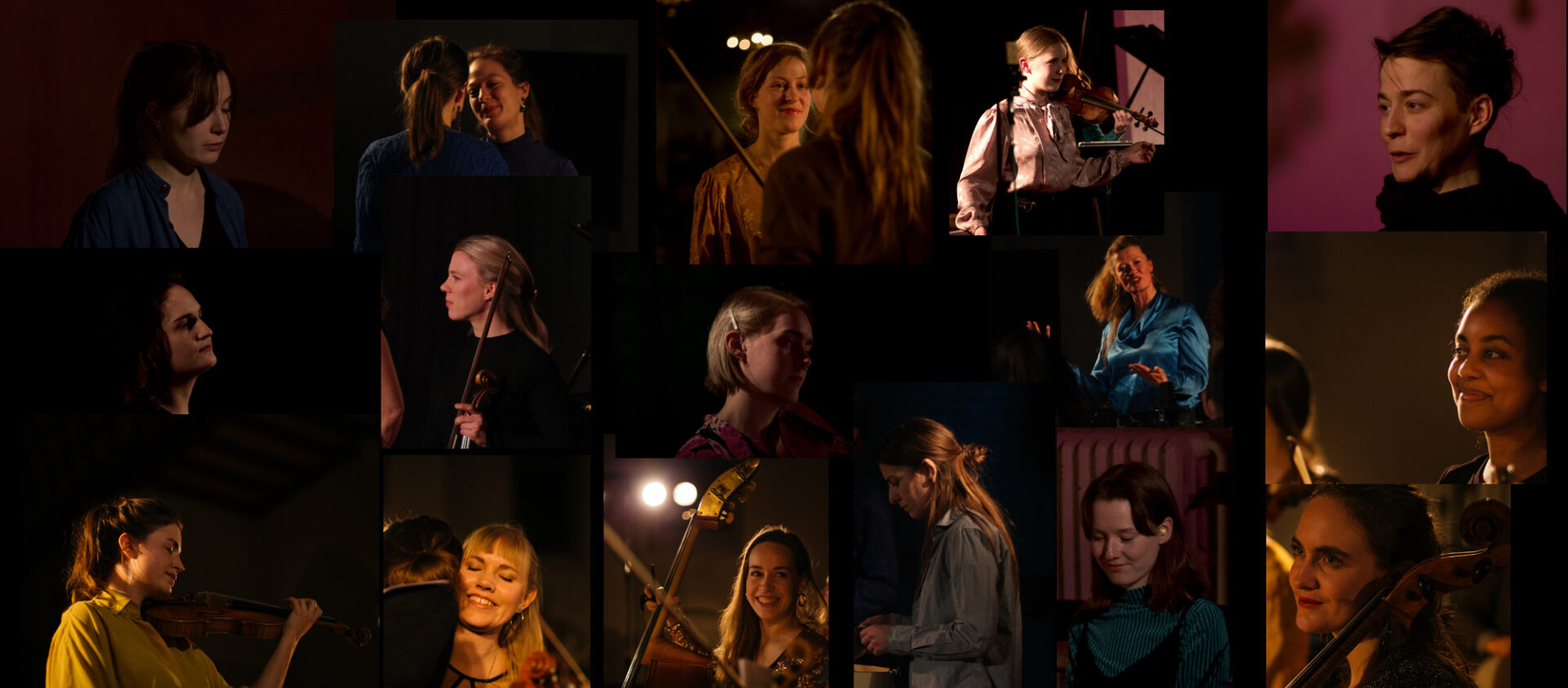 VINTERJAZZ @ KONCERTKIRKEN 2022
Epli
Damkapellet
---
Snekkestad/Bruun/Mathiasen har meldt afbud pga Covid!
---
Damkapellet
Lisa Vogel, violin
Julija Morgan, violin
Tove Bagge, bratsch
Pauline Hogstrand, bratsch
Mika Persdotter, bratsch
Nicole Hogstrand, cello
Oda Dyrnes, cello
Irene Bianco, slagtøj
Josefine Weber Hansen, sang
---
Damkapellet er et musikerkollektiv bestående af kvinder, som arbejder for at fremføre musik af komponister fra alle tider, der definerer sig selv som kvinder, ikke-binære eller transpersoner. Damkapellet har base i København og rummer cirka 20 medlemmer fra Danmark, Sverige, Norge, Finland, Italien, Litauen og Grækenland. Kollektivet arbejder normkritisk for en mere ligestillet musikscene med fokus på den klassiske musiktradition og kunstmusikken. Ensemblet udtrykker sig musikalsk bredt og optræder med alt fra tidlig renæssancemusik til fri improvisation og performancekunst.
---
Epli
Oda Dyrnes – cello
Tyge Jessen – trumpets
---
The duo Epli consists of cellist Oda and trumpeter Tyge. Together they exhibit a symbiotic interplay, and an unquenchable thirst for exploring new sounds, textures and timbres, creating a music that is murmuring and stammering, howling and exclaiming.
A substance that is continuously changing, but also continuously still.
Both musicians have uniquely personal approaches to playing their instruments, through which they invite the listener into a tiny universe of fluttering butterfly wings, love calls of cave bats, ceremonial dance music, rodents mumbling in their sleep, and sounds on the edge of silence.
---
TICKETS from 19.30 @ The Door: 100 DKK / Stud. 50 DKK
---
VINTERJAZZ @ KONCERTKIRKEN 2022 is supported by Statens Kunstfond, Københavns Kommune a.o.