Dato/tid
23.02.2022
20:00 – 22:00
Sted
KoncertKirken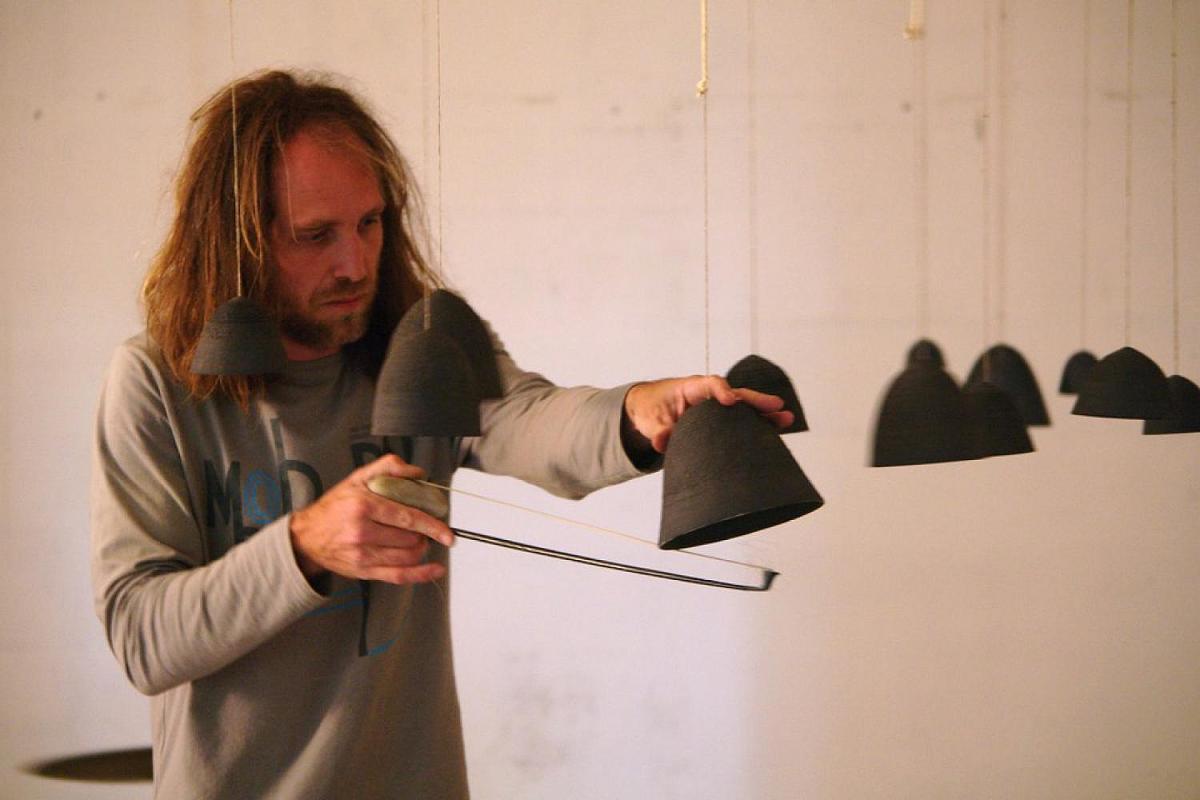 VINTERJAZZ @ KONCERTKIRKEN 2022
Thou Sonic Friend feat. Toma Gouband
Matt Choboter: Postcards of Nostalgia
---
Thou Sonic Friend feat. Toma Gouband:
Birgitte Lyregaard – vocals, percussion
Carolyn Goodwin – clarinet, bass clarinet
Peter Tinning – guitar, effects
Toma Gouband – percussion, objects
---
In this concert, Copenhagen trio Thou Sonic Friend joins forces with the celebrated French musician Toma Gouband, in an exciting performance of sound exploration and musical improvisation.
Thou Sonic Friend is an improvising trio, incorporating elements of noise and found sound in their music. They have been described as both cartoonishly playful and theatrically profound. Their performances create a movingly intimate sonic universe, disrupting one's expectations of music, and of the world. In 2019 they released their debut album Cinemateria on Barefoot Records, which was described by Robert Wyatt of Soft Machine as, 'beautifully spacious'. In 2021 they collaborated with renowned cellist Jakob Kullberg to perform a reimagining of prize-winning composer Niels Rønsholdt's Country at Copenhagen Jazz Festival.
https://youtu.be/04QE_9mGno8
Toma Gouband is a musician, improviser, inventor, researcher and composer. He plays music on an arranged drum set, using sounding stones and other raw objects he has collected. Attracted by the study of numbers and proportions, he has developed an artistic process that explores polyrhythmic phenomena, and a generative compositional process that integrates this research.
http://www.astropi.com/tomagouband
Toma Gouband is in residency in Copenhagen in Feb/March 2022 in collaboration with JazzDanmark.
---
Matt Choboter: Postcards of Nostalgia:
Matt Choboter – microtonal prepared piano/compositions
Simon Mariegaard – Sound design, creative sound enhancement
---
This music hovers in and out of liminal subconscious. Stemming from the curiosity of moving beyond the fixed pitches of western tuning and into a sound continuum of post-colonized sound possibilities I ask questions like: can an acoustic grand piano be re- contextualized by adjusting its fixed pitches and borrowing from multicultural microtonal musical tuning traditions? Can magnets and metallic preparations placed inside the piano evoke timbral affects from say Balinese Gamelan or Indian classical? And how can this instrument merge with spatialization, pre-recordings and electronics to create embodied experiences for audiences?
https://soundcloud.com/…/postcard-of…/s-9eY7YvyrND7……
---
TICKETS from 19.30 @ The Door: 100 DKK / Stud. 50 DKK
---
VINTERJAZZ @ KONCERTKIRKEN 2022 is supported by Statens Kunstfond, Københavns Kommune a.o.