Dato/tid
25.02.2016
20:00 – 22:00
Sted
KoncertKirken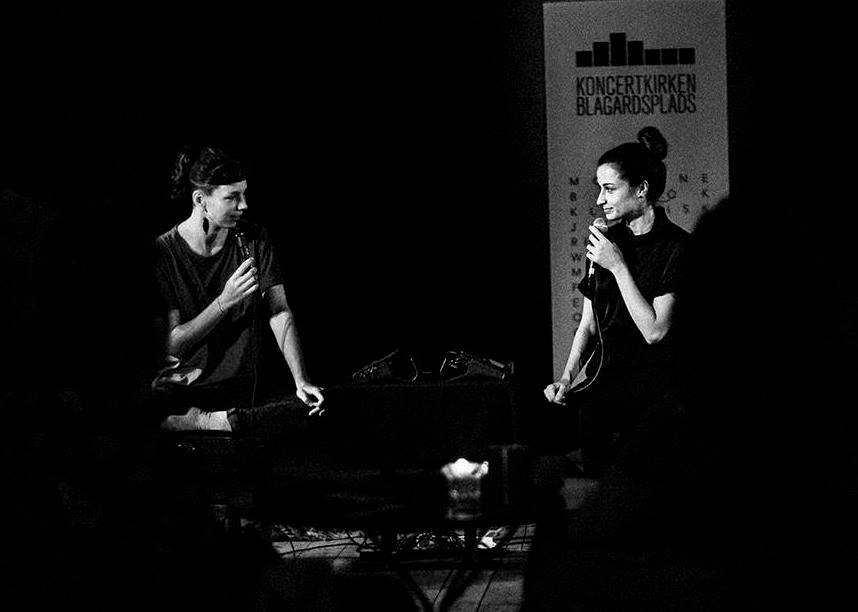 VINTERJAZZ
 The Art of Escapism (PL/SE) + Emil Savery solo
Torsdag 25 februar
VINTERJAZZ
20.00 Emil Savery solo
21.00 The Art of Escapism (PL/SE)
Entré: 60 kr.
The Art Of Escapism
Ania Rybacka – voice, electronics
Lo Ersare – voice, electronics
Using voice as the most expressive and intimate from all instruments, we have discovered a unique universe welcoming audience to escape from daily routine, matters of past and future. Abstract improvised stories made of unconventional vocal soundscapes and surprising effects, take listeners imagination for a creative spin. Strong and soft voices multiply ond cross each other, bringing emotions through cathartic climax to sense of balance and harmony. From the very first day of our cooperation it was clear for me and Lo, that our connection and understanding between us is very special, and will be hard to find elsewhere. This project is my source of deep spiritual moments, where I'm not sure anymore if the voice I hear comes from me, from Lo, or from something else.
b/w photo: Hipermania
* * *
Emil Savery – hammondorgel
Jeg bliver tit spurgt om, hvilken type musik jeg spiller. Men det er svært for mig at kategorisere det. Det eneste, jeg har at sige om det er, at frihed er et enormt vigtigt element i min musik. Derfor har jeg valgt at møde fuldstændig uforberedt op! Publikum kommer til at opleve hele den kreative proces live. Så jeg ved virkelig ikke, hvilken slags musik jeg spiller, før jeg spiller det. Lad os finde ud af det sammen!
Jeg udgav mit debutalbum, "Freerider" i oktober 2015. Det er tilgængeligt på iTunes, Spotify og Youtube. Derudover vandt jeg den nationale jazzkonkurrence, Ung Jazz 2013, med duoen Crunch House.
Emil Savery – Hammond organ
I often get asked what kind of music I play. But I always find it hard to categorize. The only thing I can really say about it is, that the essence of my playing is freedom, which is why I have chosen to show up completely unprepared! The audience will experience the entire creative process, live. So, when you ask me what kind of music I play, I really won't know until I play it. So let's find out together!
I released my debut album, "Freerider" in October, 2015. It is available on iTunes, Spotify and Youtube. I also won "Ung Jazz" in 2013 (a national competition for young jazz musicians) with the duo, Crunch House.
VINTERJAZZ I KONCERTKIRKEN støttes af Statens Kunstfond, Københavns Kommune, Oticon Fonden, Augustinus Fonden, Nørrebro Lokaludvalg, DJBFA / Komponister og Sangskrivere.