Dato/tid
23.02.2016
20:00 – 22:00
Sted
KoncertKirken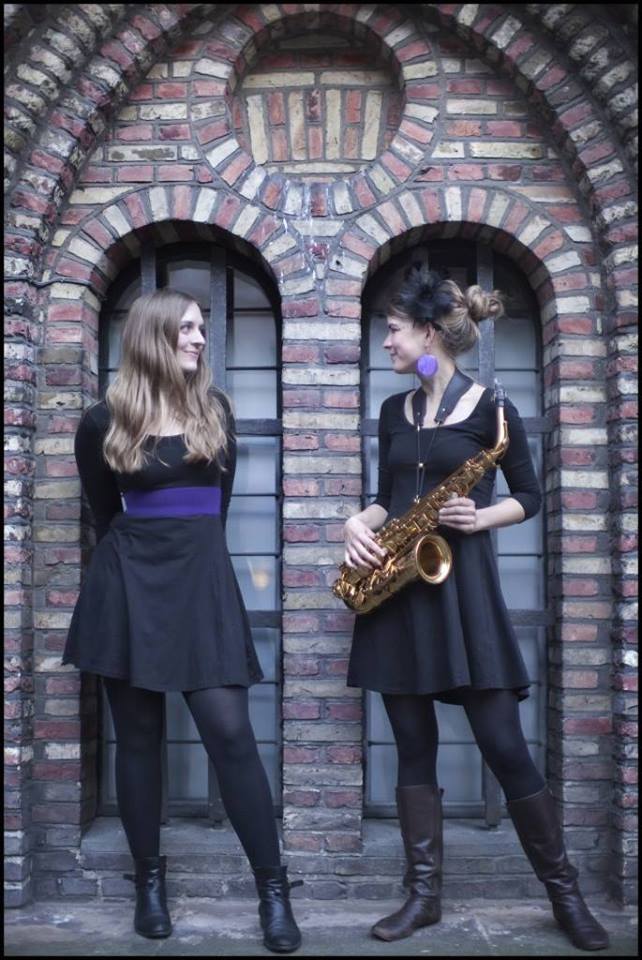 VINTERJAZZ
Mia Dyberg/Kamilla Kovacs (HU/DK) + Vincent Pongracz (AT) solo
Tirsdag 23 Februar 20.00
VINTERJAZZ
20.00 Vincent Pongracz (AT) solo
21.00 Mia Dyberg/Kamilla Kovacs (HU/DK)
Entré: 60 kr.
Kovacs & Dyberg is an experimental vocal & saxophone duo, that performs Soulful songs & free improvisations. The duo is exploring how to tell stories with the full potential of two instruments using their own intriguing language.
"I have always been fascinated with music that seems to go forwards and backwards at the same time. And music where the traditional roles are inverted. (..)Kovacs & Dyberg are a duo that taps into a dimension that is not the norm in jazz. With only saxophone and voice to establish the parameters of their music, they twist and turn the lines that are both composed and improvised as if – Kovacs&Dyberg PressphotoKovacs became Dyberg and visa versa. Their music is both enchanting and soulful"
(Greg Cohen, Berlin January 2013)
"Danish/Hungarian Kamilla Kovacs is hard to miss on the jazz/folk-scene of Copenhagen. She participates in various projects such as the Danish Music Award winning group IKI, the world/folk oriented group Gecko and the duo Kovacs & Dyberg. (..).Kovacs pulls on iconic songwriters such as Joni Mitchell and Leonard Cohen, classical music, scratchy blues/jazz a la Tom Waits and on the experimental vocal tradition seen by japanese Koichi Makigami and others. These manyfold inspirations are mixed with an exploration of her own hungarian roots and a big interest in the middleeastern traditions and scales. One of Denmarks most intriguing singers right now! " (Rasmus H. Steffensen, Jazzhouse)
https://soundcloud.com/kamilla-kovacs
VINTERJAZZ I KONCERTKIRKEN støttes af Statens Kunstfond, Københavns Kommune, Oticon Fonden, Augustinus Fonden, Nørrebro Lokaludvalg, DJBFA / Komponister og Sangskrivere.