Dato/tid
11.02.2022
20:00 – 23:00
Sted
KoncertKirken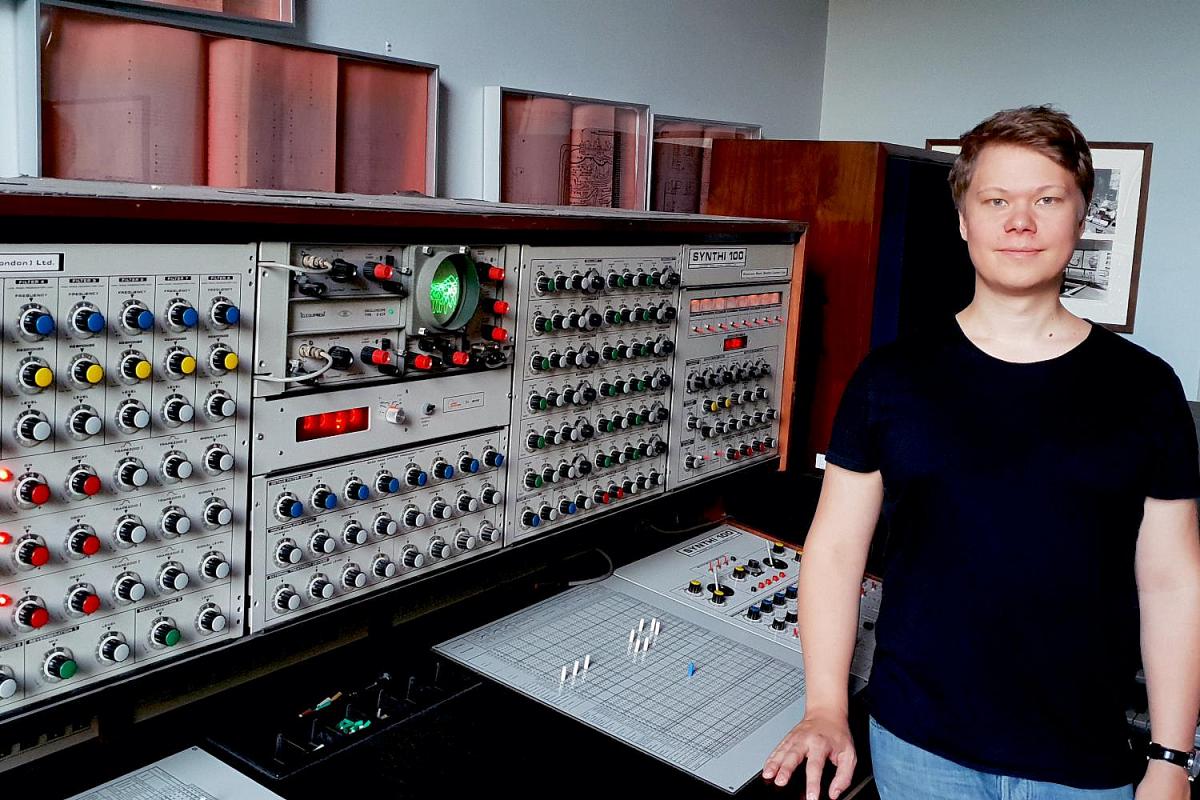 VINTERJAZZ @ KONCERTKIRKEN 2022
HYPNO QLUB II:
Egil Kalman
Qarin Wikström/Herman Müntzing
Valeria Miracapillo
---
Egil Kalman – modularsynth
Egil Kalman præsenterer sit seneste album 'Kingdom of Bells – Egil Kalman plays the Synthi 100'. "Albumet utgör en spelmans konversation med den legendariska modulärsynthen Synthi 100 och bildar en länk mellan folkmusik och elektroakustisk experimentalism genom användandet av renstämda klanger, asymmetriska rytmer och hypnotiska former. Alla spår på albumet är inspelade live och har inga overdubs. Skivan spelades in på 'Contemporary music research center KSYME' i Athen, Oktober 2019."
---
Qarin Wikström – elektronik, vokal
Herman Müntzing – elektronik
Herman Müntzing is an experimental and improvising musician and composer from Baskemölla, Sweden, who prefer to treat and mistreat different kinds of acoustic and electric objects whenever and wherever it is appropriate. His musical world embraces sounds produced by "normal" musical instruments as well as short-circuit video-mixers, children toys, found objects and slowly rolling ping-pong balls. He is also the creator of 12 stringed experimental instrument "Flexichord" built out of strings and pickups from 2 electric guitars attached to a piece of massive wood.
Qarin Wikström is an improvising and composing vocalist and musician, and has been an active part of the blossoming avant-garde and experimental music scenes in Copenhagen for well over a decade, having released 18 albums so far, as main composer or co-writer. With a background in a broad spectre of genres as classical chamber music, pop, jazz, Swedish folklore and freely improvised music, Qarin's musical vision and expression comes through as a confession to all of it, blending the varying influences into a not yet specified genre. With projects such as Q, Kostcirkeln, Shitney, Sekten, Orbit Stern & Q and reBell, she has received critical acclaim, nominations and recipient of Danish Music Award Jazz, and in 2012 she recieved the three-year grant from the Danish Arts Council. Member of Copenhagen independent label ILK. 
---
Valeria Miracapillo – elektronik
Valeria Miracapillo works with electronic music as if she is writing a magic novel. Sometimes it's the illusion of a bliss, sometimes a proper nightmare, always a paradox. Algorithms shape musical ideas into physical and spatial happenings. This concrete machinery is alive and active within the experimental scene in Copenhagen, morphing itself to serve the cause of storytelling through a sonic journey of auditive predominance.
https://flamingpines.bandcamp.com/album/discipline-of-the-slow
---
TICKETS from 19.30 @ The Door: 100 DKK / Stud. 50 DKK
---
VINTERJAZZ @ KONCERTKIRKEN 2022 is supported by Statens Kunstfond, Københavns Kommune a.o.