Dato/tid
08.02.2015
20:00 – 22:00
Sted
KoncertKirken
VINTERJAZZ 2015
Gebhard Ullmann (de) – SOLO
Gebhard Ullmann – sax, clarinet, electronics
>> NB: Almut Kühne is ill and cannot perform……..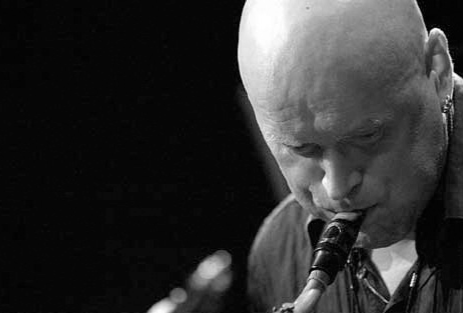 Gebhard Ullmann performs on tenor saxophone and bass clarinet using samplers and loopers thus multiplying himself. All this live and without overdubs.
"Gebhard Ullmann is one of the finest improvising artists in the world today" (Paul Bley)
Born 1957 in Bad Godesberg, Germany saxophonist (tenor and soprano), bass clarinetist, bass flutist and composer Gebhard Ullmann studied medecine and music in Hamburg and moved to Berlin in 1983. Since then he has recorded more than 50 CDs as a leader or co-leader for prestigious labels such as Soul Note (Italy), Leo Records (UK), Between The Lines (Germany), CIMP (USA), NotTwo Records (Poland), Clean Feed (Portugal) Unit Records (Switzerland) and others.
Presse:
Silver White Archives ist ein kleines Kunstwerk, denn neben einer fabelhaften Sängerin
erleben wir einen Gebhard Ullmann in Hochform, der Sample- und Loop Elemente in der
Nähe der Perfektion in seine Musik einbaut – und zwar alles Live und ohne Overdubs.(…)
(Jazzthetik 2014 Rolf Thomas)
(…) Dann öffnet sich ein Schatzkästchen das seinesgleichen sucht. Vor allem die Intensität
der ausgetauschten Noten berührt zutiefst. Wenn Almut Kühne mit ihrer wandlungsfähigen
Stimme die von Gebhard Ullmann auf seinen Holzblasinstrumenten gespielten Minimalismen kontrastiert knistert die Luft vor kreativer Spannung.
(Jazz'n More CH 2014)
https://itunes.apple.com/…/silver-white-archives/id889402973
Entré: 60 kr.
Støttet af Statens Kunstfond, Københavns Kommune, Nørrebro Lokaludvalg, A.P. Møllers Fond.