Dato/tid
12.07.2020
20:00 – 22:30
Sted
KoncertKirken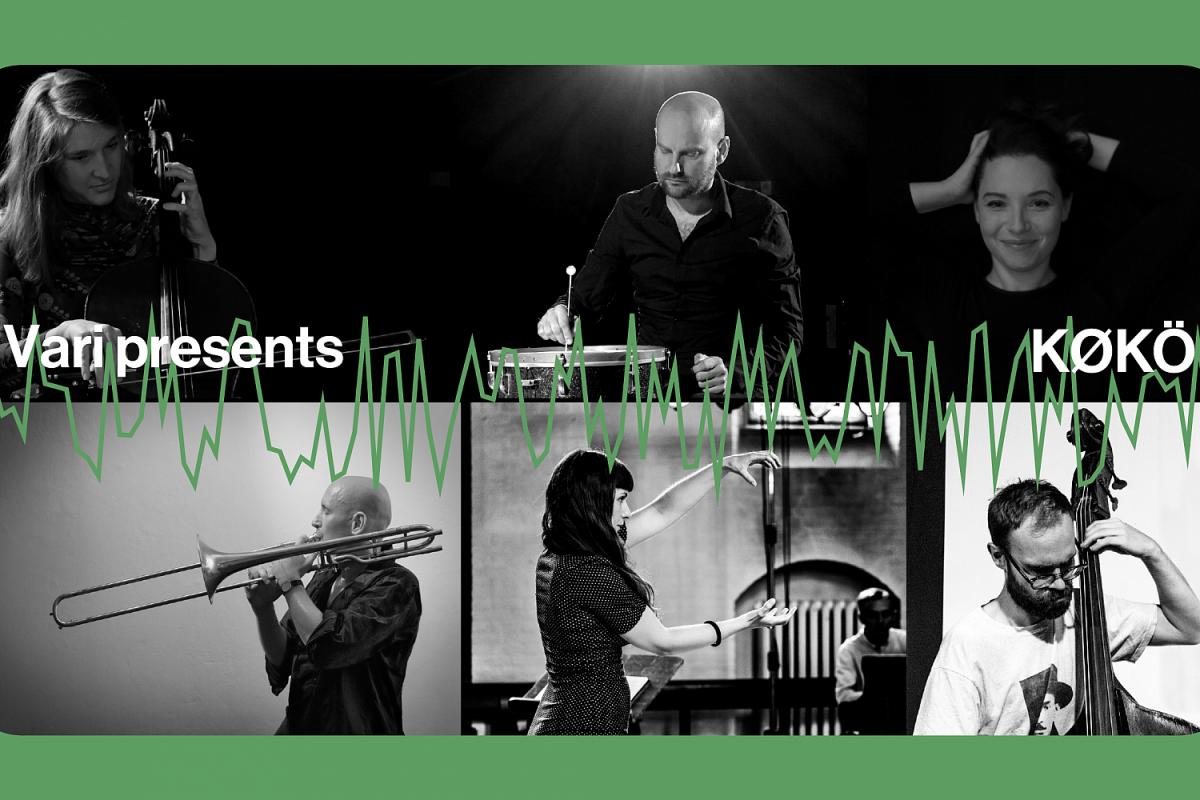 SOMMERJAZZ @ KONCERTKIRKEN
VARI presents: KøKö (DE/DK)
First set:
Zoe Efstathiou – prepared piano
Etienne Nillesen – extended snare drum
Matthias Muche – trombone
——————————
Second set:
Elisabeth Coudoux – cello
Nana Pi Aabo Larsen – saxophone
Asger Thomsen – double bass
KøKö is an exciting collaboration between the creative music scenes of Cologne and Copenhagen marking the inaugural year of a cultural partnership between Denmark and Germany.
Throughout the year concerts will take place in both cities, showcasing the unique and vibrant voices which highlight the diverse scenes in both cities!
For our first concert, we have a collection of musicians who are all tied together by the same unique drive: 'to challenge the conventional acoustics of their instruments'. With broad preparations and extended techniques they will push the limits of their instruments, showcasing a new sonic experience for you to revel in.
Our guests from Cologne: Elisabeth, Etienne and Matthias all hail from the IMPAKT Collective. IMPAKT organises two concert series for improvised music: IMPAKT X KING GEORG and IMPAKT: Kontrast (found in Stadtgarten). On top of this they manage the label IMPAKT Records, as well as a Newsletter and Concert Calendar.
So when you pop by Cologne, remember IMPAKT Collective to get low-down and insider tips on the cultural life of the city.
For the Copenhageners out there Zoe, Nana Pi and Asger need no introduction. All three you can find in their own projects or in several collectives like The Community or Barefoot Records which enrich and nourish the cultural life of Copenhagen.
KøKö is supported by Musikfonds, Die Beauftragte der Bundesregierung für Kultur und Medien, Kulturamt der Stadt Köln, Jazz Danmark, Danish Arts Foundation.
KøKö is initiated by VARI. Find more info on http://www.varivari.de
TICKETS: 100 DKK / STUD: 50 DKK
Find billetter til SOMMERJAZZ 2020 her
SOMMERJAZZ @ KONCERTKIRKEN 2020 is supported by Statens Kunstfond, Københavns Kommune, Augustinus Fonden, Goethe Institut Dänemark a.o.