Dato/tid
06.07.2020
17:00
Sted
KoncertKirken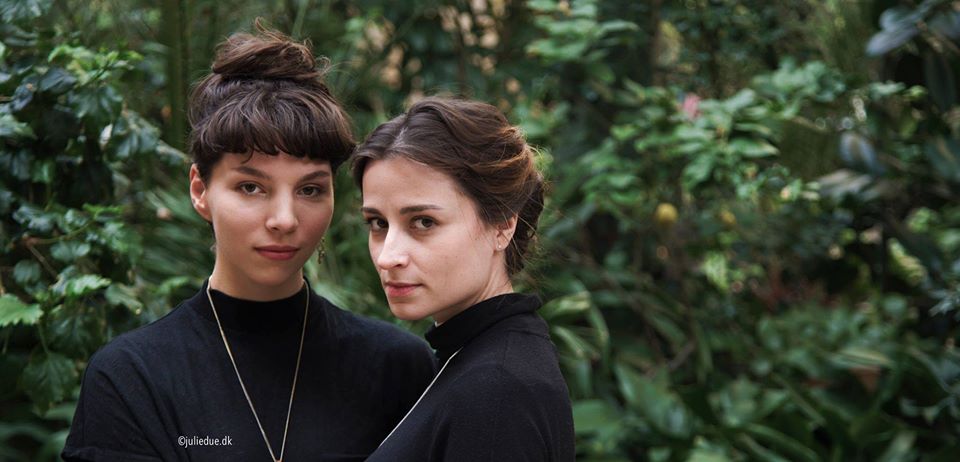 SOMMERJAZZ @ KONCERTKIRKEN
The Art of Escapism (SE/PL/DK)
Ania Rybacka – voice
Lo Ersare – voice
Using voice as the most expressive and intimate from all instruments, Ania Rybacka (PL) and Lo Ersare (SE) create a musical universe, welcoming the audience to escape from daily routines, matters of past and future. Through loops and vocal effects, their voices multiply and cross each other, moving back and forth between complex layers of rhythms, and music of a more minimalistic nature.
Original methods of improvisation allow the singers to effortlessly create stories in the moment, where unconventional vocal soundscapes take the listener's imagination for a creative spin. The music is influenced by folk and vocal techniques coming among others form Bulgarian singing, Polish and Swedish traditions. The place of the performance and sound acoustics strongly affect the music, making each concert a unique experience.
"I look into her eyes, and fearlessly begin singing the first thing that comes to my mind. We never talk before a concert. Never plan nor sketch our improvisation. I never know what will happen in following seconds, but I'm certain she will support me. She will surprise me, but never question me while we create. Our voices will become one. Again I will feel how our music is bigger then us. Again I will escape my body and dive into this mesmerising endless universe."
Ania Rybacka
Composer, psychologist and a vocalist awarded on international vocal competitions in Finland, Poland, Germany and Turkey for story telling and creativity. Last 6 years she's been living in Denmark, performing with her own projects as well as singing for Danish Radio Big Band, Symphony Orchestras, Adam Rudolph's, Kresten Osgood's and Anders Filipsen's orchestras, among many others. She has released her first album 'Synesthesia' with original music for Trio Sphere (2014, Hevhetia label), and since 2015 has been leading her own study on voice/movement improvisation. Works with cross-over performance, modern choir music, and vocal improvisation. Leader and Co-leader of Sphere, Blueberry, Voice&Movement Encounters.
Lo Ersare
Vocalist and composer from Umeå (Sweden), working within contemporary and improvised art forms. Educated in jazz and improvised music from the Rhythmic Music Conservatory in Copenhagen. Participated in exhibitions and festivals such as Momentum biennial of contemporary arts (Norway), M.A.D.E festival (Sweden), Umeå Jazz festival (Sweden), Copenhagen Jazzfestival (Denmark), Trondheim Jazz festival (Norway) as an improvising actor and musician. Leader/Co-leader/ Vocalist in Padded Paws, Battlecat, Björn & Lo, and LOVE.
UDENDØRS KONCERT – GRATIS ADGANG
Find billetter til SOMMERJAZZ 2020 her
SOMMERJAZZ @ KONCERTKIRKEN 2020 is supported by Statens Kunstfond, Københavns Kommune, Augustinus Fonden, Goethe Institut Dänemark m.fl.