Dato/tid
06.07.2020
21:30 – 22:30
Sted
KoncertKirken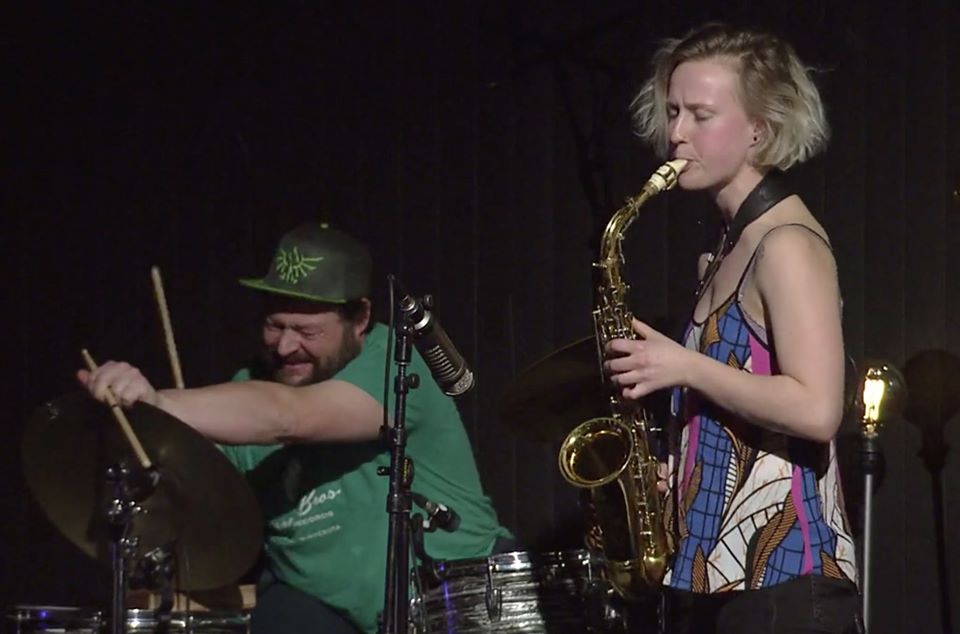 SOMMERJAZZ @ KONCERTKIRKEN
Signe Emmeluth & Kresten Osgood
Signe Emmeluth – sax
Kresten Osgood – trommer
Signe Emmeluth er en af denne tids altsaxofonister, der for alvor gør sig bemærket. Nu er hun aktiv i Norge, hvor hun har etableret sig som solist, bandleader og komponist, f.eks. i Emmeluths Amoeba, Space Music Ensemble og Owl. Hun har samarbejdet med nogle af de største navne pa den europæiske improscene, som f.eks. Mats Gustavsson og Kresten Osgood
Kresten Osgood has been playing music his entire life, starting on piano and drums before he was old enough to remember himself. On his journey with music, Kresten has played in large parts of the world and played all kinds of music ranging from marimba bands, African rhythms, organ combos (he recently began performing on the B3 as an organist himself), all kinds of jazz, improvised music, abstraction, hip hop, rhythm and blues and accompanying singer-songwriters. As a drummer he has recorded with Paul Bley, Yusef Lateef, John Tchicai, Oliver Lake, Wadada Leo Smith, Kurt Rosenwinkel, Steven Bernstein, Ran Blake, Michael Blake, Jerome Cooper, Sam Rivers, Charles Davis, John Tchicai, Derek Bailey, Akira Sakata, Masabumi Kikuchi, Dr Lonnie Smith, Hugo Rasmussen, Bent Jædig and many others… He has performed with Bennie Maupin, Billy Preston, William Parker, Mat Maneri, Brad Mehldau, Eugene Chadbourne, Josh Redman, Jason Moran, Tony Scheer, Ladonna Smith and countless others. He has hosted his own radio show (Osgood´s Jazz), as well as a children show, and was a panelist on the Danish TV show Smagsdommerne. He is part of the faculty at the Rhythmic Conservatory in Copenhagen and has composed music for his large ensemble Indianerne and music for a puppet theater. He has collaborated with dancers and poets, arranged his own festival and a symposium about contemporary music.
TICKETS: 100 DKK / Stud: 50 DKK
Find billetter til SOMMERJAZZ 2020 her
SOMMERJAZZ @ KONCERTKIRKEN 2020 is supported by Statens Kunstfond, Københavns Kommune, Augustinus Fonden, Goethe Institut Dänemark a.o.