Dato/tid
03.07.2020
20:00 – 21:00
Sted
KoncertKirken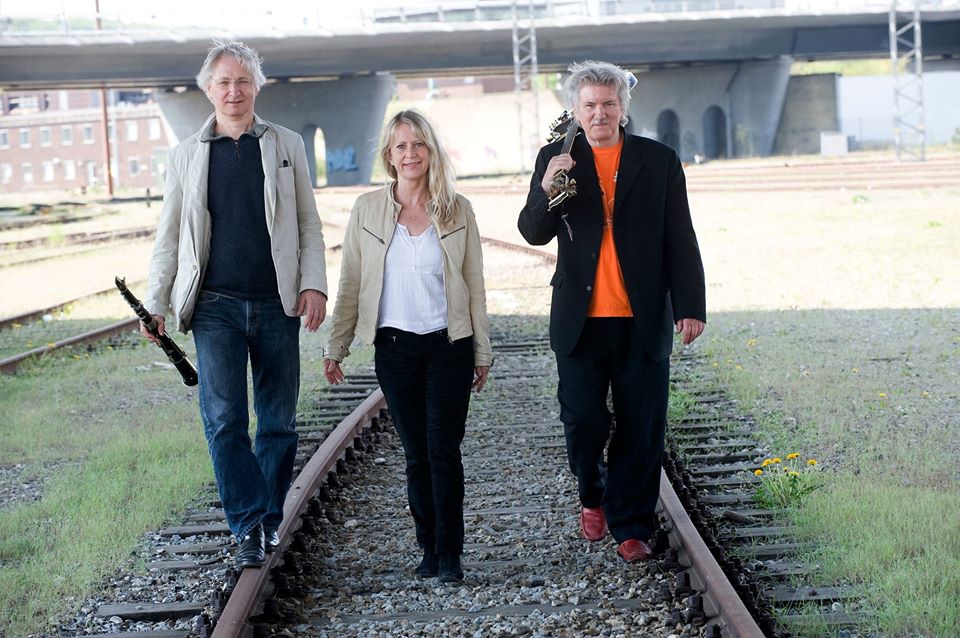 SOMMERJAZZ @ KONCERTKIRKEN
Dørge/Becker/Carlsen
Pierre Dørge: guitar, Tibetan conch, percussion
Irene Becker: piano, keyboard, caxixi
Morten Carlsen: tenor saxophone, taragot
Irene, Pierre and Morten have been playing their music in a whole range of venues that span from large-scale music festivals to smaller intimate clubs.
From Abakan in Siberia through "1000 Fryd" in Aalborg to Mills College in San Francisco and from the Danish sandwich shop in Reykjavik to Abu Dhabi in the United Arab Emirates – from the metropolis to the jungle – from Duke Ellington to Carl Nielsen.
The trio has been playing together since 1978. Earlier on, all three composer-musicians were part of the renowned "Thermænius" quartet. The trio has released four LP albums to date – including two double-record albums. The LP entitled "La Luna" has been re-released as a CD.
The listening public has to be prepared to go on a long musical voyage – a wonderful and mysterious cruise with intense rhythms and melodies from world music, dada-jazz, futu, Balkan, the Far East, Funen, Bali, Africa and Greenland, among other sources.
All three musicians are members of the New Jungle Orchestra, which is directed by Pierre Dørge.
The trio has performed in Chicago, New York, Los Angeles, San Francisco, Canada, Iceland, The United Arab Emirates, East Germany, Denmark, Sweden, Norway, Finland, the Faroe Islands, West Germany, Moldova, and Hungary.
TICKETS: 100 DKK / Stud: 50 DKK
Find billetter til SOMMERJAZZ 2020 her
SOMMERJAZZ @ KONCERTKIRKEN 2020 is supported by Statens Kunstfond, Københavns Kommune, Augustinus Fonden, Goethe Institut Dänemark a.o.