Dato/tid
11.07.2020
22:00 – 23:00
Sted
KoncertKirken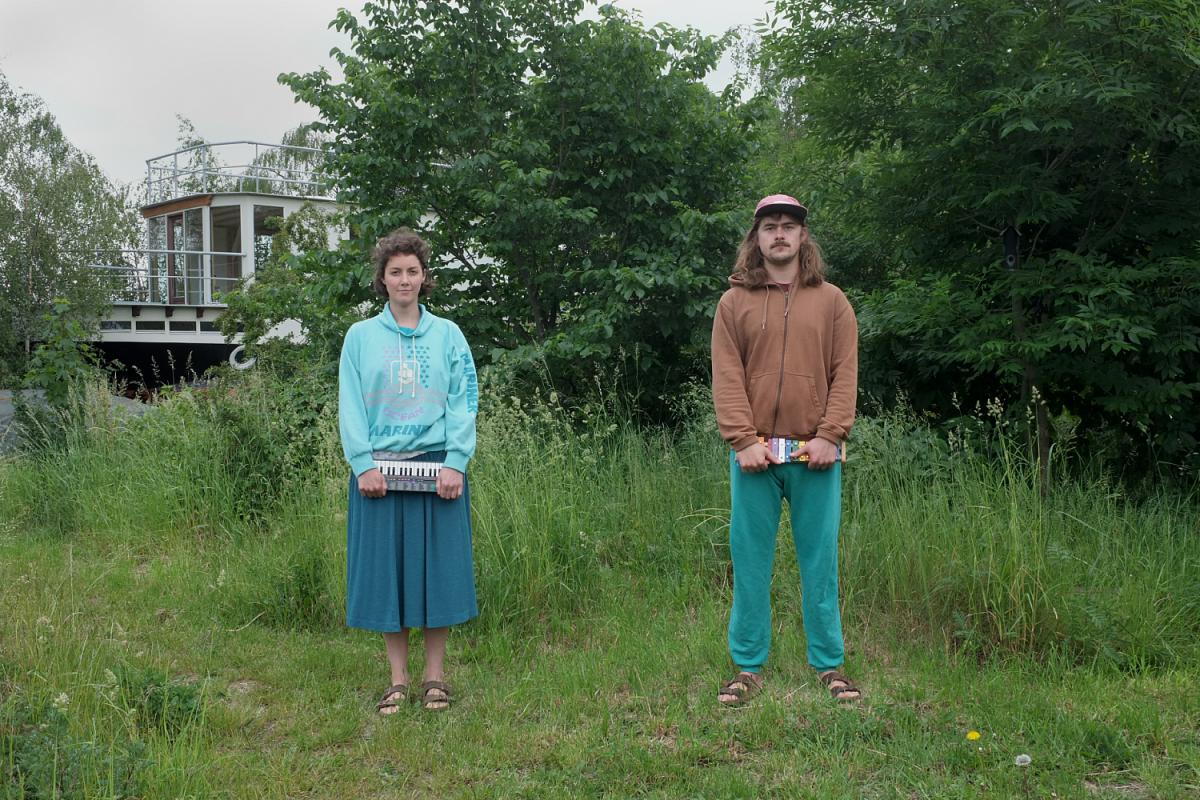 SOMMERJAZZ @ KONCERTKIRKEN
Czajka & Puchacz + Gianluca Elia (SI/PL/IT)
Kaja Draksler (SI) – prepared piano and percussion
Szymon Gasiorek (PL) – drums, percussion and electronics
Gianluca Elia (IT) – sound manipulation
Czajka & Puchacz [Lapwing & Eagle Owl] is a Copenhagen-based duo of Slovenian pianist Kaja Draksler and Polish drummer Szymon Gasiorek. In their semi-composed pieces, they work with space, silence, sparkling textures planted into a rhythmic gravitation, careful distribution of melodic comfort and amount of information. Their musical language is enriched by audio tape samples deriving from Polish and Slovenian fairy tales. Acoustic musique concrete and European free improvisation meet the melodies of disco polo, rock riffs and drilling of woodpeckers. The duo released their debut album Bivališča in July 2020. For this very special concert at Koncertkirken, the duo will be joined by an Italian musician/programmer Gianluca Elia. Together, they will explore the electroacoustic possibilities of moving the sound through space.
Kaja Draksler is a Slovenian pianist and composer. After her studies in the Netherlands, she decided to stay in Amsterdam, where she is an active member of the improvisors scene, performing extensively all over the Europe. She is one of the founding members of the interdisciplinary group I/O and part of the internationally acclaimed Doek collective. Besides her frequent solo performances and various ongoing collaborative projects, she is currently focusing on her own (Amsterdam-based) Octet. As a composer she has been commissioned by various international groups, ranging from vocal and chamber ensembles to big bands and orchestras. In the spirit of the Dutch jazz/improvised music legacy, Kaja is drawn to the idea of erasing the stylistic and historical musical borders, and discovering personal expression and language through composition and improvisation.
http://www.kajadraksler.com
Szymon Gasiorek is a Copenhagen-based Polish drummer, composer and improviser working within multiple contexts. Graduated from Rhythmic Music Conservatory in Copenhagen. He is a leader and co- leader of such bands as: Pimpono Ensemble, Past And Future Don't Exist And Now Is The Rhythm, The Love And Beauty Seekers, Wood Organization, Gadedrengehop, I Love My Mother, Mother Urano, Alfons Slik, as well
as a part of G•Bop Orchestra, Franciszek Pospieszalski Sextet, Perfect Volume and Tomasz Sroczynski Trio. He has co-founded a collective and record label Love & Beauty Music. Involved in organizing DIY festivals and event series as Dzwieko Działka or '_is happening'.
Gianluca Elia is working across improvised and electroacustic music, programming and performance. Originally from the jazz, free-jazz and underground scene of Milan (Italy), he visited different scenes and academies, oscillating between Italy, Amsterdam, Berlin and Copenhagen, where he's now based.
Producing a great variety of outputs, his latest works include: a smartphone application for a participative performance concept (Squidback, 2019), an audiovisual software instrument to work in real time with multiple layers of videos (VideoKeyboard, 2018), an electroacoustic improvised music trio (Perfect Volume) and a solo work for no-input mixer (dance with my mother, 2018). He graduated in 2019 from Rytmisk Musikkonservatorium Copenhagen, with a project titled "Becoming Program, Becoming Performance", researching relationships between these two praxes, which are central in his work.
More info on http://gianlucaelia.eu
TICKETS: 100 DKK / STUD: 50 DKK
Find billetter til SOMMERJAZZ 2020 her
SOMMERJAZZ @ KONCERTKIRKEN 2020 is supported by Statens Kunstfond, Københavns Kommune, Augustinus Fonden, Goethe Institut Dänemark a.o.