Dato/tid
09.07.2021
20:30
Sted
KoncertKirken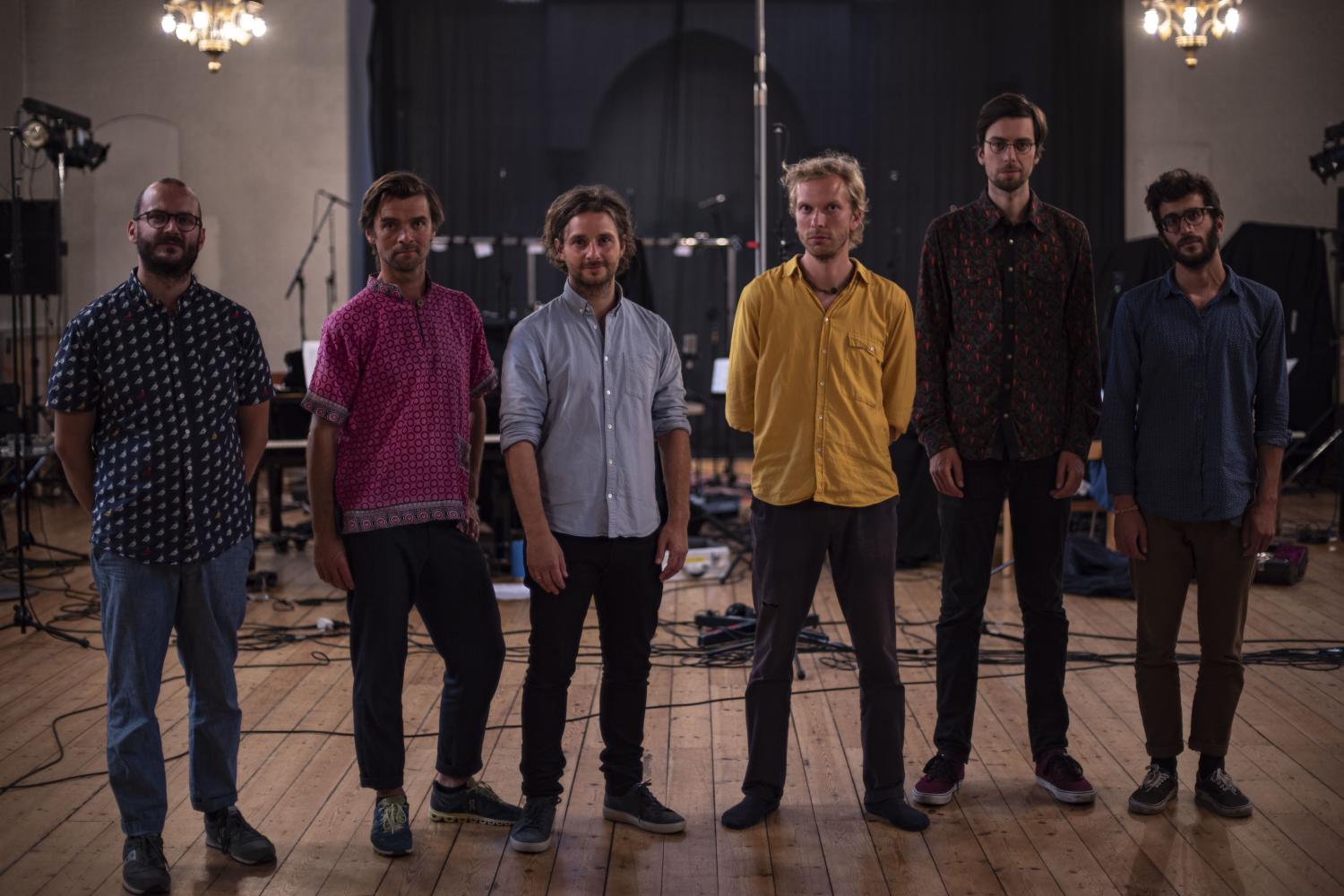 CPH JAZZ FESTIVAL
Matt Choboter's Hypnagogia
Anders Banke – bass clarinet
Francesco Bigoni – tenor sax, clarinet
Matt Choboter – prepared piano/compositions
Jan Kadereit – extended drumkit, jhangu
Matias Seibæk – balinese gongs, vibraphone, percussion
Hypnagogia embraces an umwelt of liminal qualitative states identifying with meditative experiences and the aesthetics of disorientation and ambiguity. Together, the pieces might be conceived as a night of restless sleep embracing both trance like fantasy and transitional states between the dream world and wakefulness. Disorientation, ambiguity and illusion created through a delicate balance of karnatik-driven rhythm, post-romantic melodic pointillism and a kaleidoscopic group sound with continuous and shifting improvisation.
BILLETTER a 100 DKK per koncert / Stud: 50 DKK sælges i døren.
Husk Coronapas!
Cph Jazz Festival @ KoncertKirken 2021 støttes af Statens Kunstfond, Københavns Kommune, William Demant Fonden, Augustinus Fonden, Dansk Musiker Forbund, Nørrebro Lokaludvalg m.fl.