Dato/tid
05.12.2015
15:00 – 17:00
Sted
KoncertKirken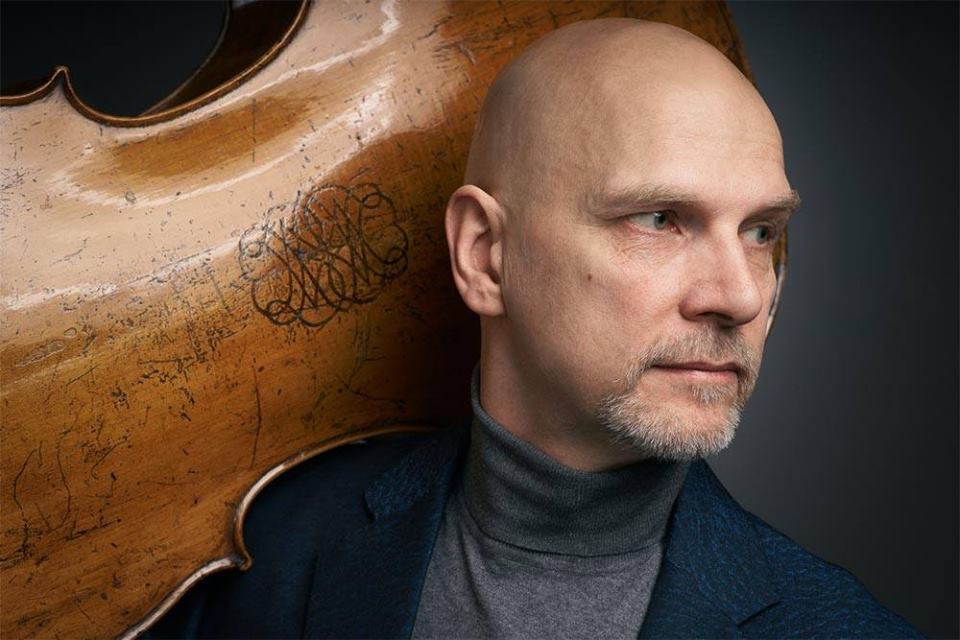 MARKKU LUOLAJAN-MIKKOLA (fi) – baroque cello
COPENHAGEN RENAISSANCE MUSIC FESTIVAL 2015 – SOLO!
MARKKU LUOLAJAN-MIKKOLA (fi) – baroque cello
Violin Partitas by J.S. Bach – first time ever in Denmark played on a baroque cello!
CD release concert.
Johann Sebastian Bach (1685-1750):
Partita I in E minor (org. B minor for violin) BWV 1002
Partita III A major (org. E major for violin) BWV 1006

– – –
Markku Luolajan-Mikkola plays various kinds of viols (violas da gamba) and historical cellos on which he interprets a wide range of music, comprising pieces composed from the 16th century to our time, and including some of the most demanding pieces written for such instruments. A historically informed musician, he could also be called a pioneer, not only because throughout his career he has sought projects that are unprecedented in his home country, Finland, but also because of his constructive, creative approach to music, seeking to achieve musical expression rather than to recreate the history of musical performance or emulate other performers.
Markku has been playing recitals and chamber music since the 1990s. He is currently performing all the Bach cello suites as well as all Bach solo violin partitas and sonatas arranged for cello. In 2015-2017, he will have given almost 100 recitals at all the medieval churches in Finland. He recently recorded the violin sonatas and partitas by Bach with the Baroque cello on a CD that will be released in the 2015-2016 season.
Markku has played more than 1000 concerts in 30 countries around the world. His Gambaa! concert series with 9 different programs of French Baroque music in 3 countries earned the Finnish Broadcasting Company's award Musical Act of the Year in 2003. This series included the Five Suites by Antoine Forqueray and music from the Five Books by Marin Marais on the bass viol, and the Nouveaux Concerts by François Couperin on the treble viol.
Markku is also very interested in contemporary music. He believes that the future of early instruments lies not only in the music written by dead composers, but also in the hope of understanding ourselves and our time, as well as the possibilities for expression and communication through the instruments we play. His inspiration regarding contemporary music arises partly from the tradition of the early days of music, when all the music performed was new, inspiring musicians of the time. Thus, he has premiered more than 20 pieces, most of which he commissioned.
In addition to pioneering Baroque cello and viola da gamba in Finland and founding several period ensembles in his home country and abroad, Markku has introduced concert concepts such as Soitto kotiin (home concerts) at the Helsinki Festival in 2010, and Tule makoilemaan (concerts where the audience listens to live performances while relaxing on a mattress) for the Finnish Baroque Orchestra in 2012. Markku has been president of the Finnish Soloists Association (2003-2008), artistic leader of the Finnish Baroque Orchestra (2010-2013), and founder of the BRQ Vantaa Festival in 2010, for which he is artistic leader.
Markku has made about 40 solo and chamber music recordings, which have been enthusiastically received by the audience and critically acclaimed. For his solo recordings, he won the National Janne Award, the Finnish Broadcasting Company's special honour prize, and the Classical Music Emma Prize. For his viol consort Phantasm, he has been honoured twice with the Gramophone Award, as well as other recognitions including Diapason d'Or, Gramophone Magazine Editor's Choice, Choc du Monde de la Musique, BBC Music Magazine's and Rondo Magazine's Recordings of the Month.
During 1980s Markku spent time teaching modern cello, and many of his students from that time currently play in some of the leading European orchestras. He began to teach modern cello at the Sibelius Academy in 1970s before graduating from the same institute, and currently teaches both viol and Baroque cello there. He believes that the best ages for children to learn to appreciate music and culture in general are 10 to 18 years, and has therefore been teaching at the West Helsinki Music School since the 1980s.
Markku studied at the Sibelius Academy, where he obtained his modern cello diploma in 1983. He earned postgraduate diplomas in both viola da gamba and Baroque cello at the Royal Conservatoire of The Hague in 1992. During his years as a student, he was mentored by Arto Noras, Jaap Ter Linden and Wieland Kuijken. He would especially like to thank Paul Tortelier, Laurence Dreyfus and Seppo Laamanen for their encouragement.
http://www.luolajan-mikkola.fi/
TICKETS: 100 DKK / stud: 50 dkk