Dato/tid
26.11.2015
20:00 – 22:00
Sted
KoncertKirken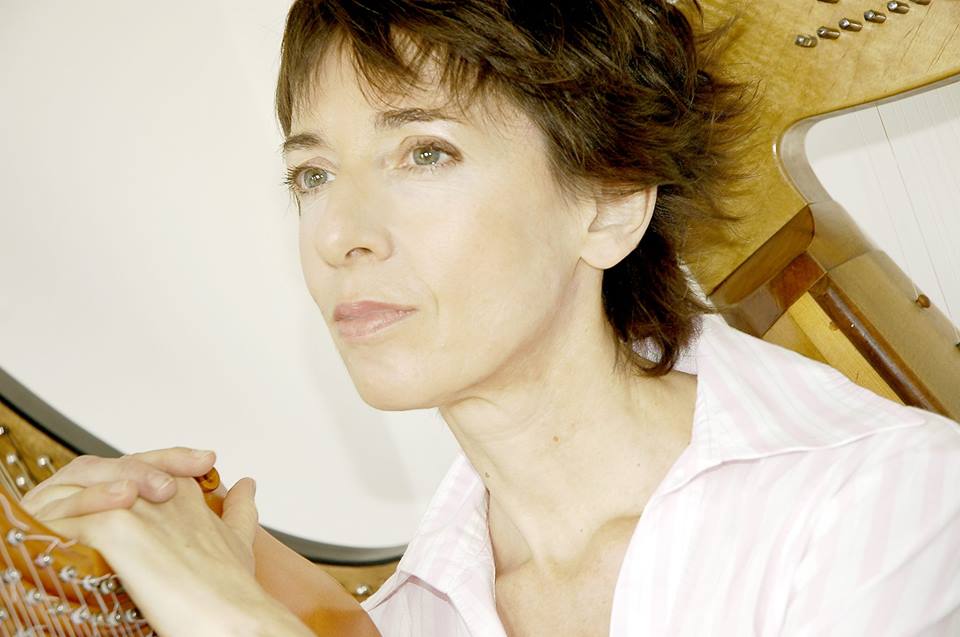 COPENHAGEN RENAISSANCE MUSIC FESTIVAL 2015 – SOLO!
MARA GALASSI (it) – triple harp
Harp Music for Christina of Sweden
Music by Carlo Gesualdo da Venosa, Girolamo Frescobaldi, Bernardo Pasquini, Alessandro Stradella a.o.
Played on Triple Harp, copy of the Barberini harp, Roma 1630.
TICKETS: 100 dkk/ stud 50 dkk.

* * *
Mara Galassi graduated from the Civica Scuola di Musica di Milano and the Pesaro Conservatory of Music with honors.
She studied pedal harp with Luciana Chierici in Milano, David Watkins in London, and Emmy Huerlimann in Zuerich, performance practice with the harpsichordist David Collyer and the lutenist Patrick O'Brien and musicology with Michael Morrow in London.
She served as principal harpist for the Opera House in Genova, Maggio Musicale Fiorentino, and from 1979 to 1989 for the Teatro Massimo Opera House in Palermo, Italy.
She develops her activities as soloist and as a member of the most famous early music Ensembles in Europe: Concerto Vocale (René Jacobs), Concerto Italiano (Rinaldo Alessandrini), Mala Punica (Pedro Memeldorff), Concerto Soave (Maria Cristina Kiher, Jean Marc Aymes), Concerto Koeln,, Akademie fuer Alte Muik, Freiburger Barockorchester a.o.
As musicologist she has done extensive research in the field of historical harps.
She recorded for Tactus, Symphonia, Ricordi, Harmonia Mundi, Opus 111, Glossa and Arcana, Zig Zag.
For Glossa Music "Il viaggio di Lucrezia" (Cannes Award), "Les harpes du Ciel", "A Microcosm Concerto".
In Duo with the dancer, actress and regisseur Deda Cristina Colonna she joined the film "Voluptas dolendi – I gesti del Caravaggio" produced by the Marco Fodella Foundation.
She has recently founded the "Ensemble de harpes Sebastièn Erard", devoted to romantic music for harps ensemble on original instruments.
She teaches historical harps and chamber music in Milano at the Civica Scuola di Musica and at the ESMUC in Barcelona and has given performance practice masterclasses in Lausanne Conservatory of Music, Lyon Conservatory of Music, Moscau Conservatory of Music a.o.
* * *
Copenhagen Renaissance Music Festival 2015 is supported by: Knud Højgaards Fond, Oticon Fonden, Wilhelm Hansen Fonden
Toyota Fonden, Sonning Fonden, Statens Kunstfonds Musikudvalg, Københavns Kommunes Musikudvalg, Frederiksberg Kommunes Musikudvalg
PARTNERS: Danmarks Radio, KoncertKirken, Trinitatis Kirke, Frederiksberg Kirke, Early Monday, LiteraturHaus, Musikmuseet, Nordic Network for Early Opera
NETWORKS: REMA, NORDEM