Dato/tid
16.12.2017
20:00 – 22:00
Sted
KoncertKirken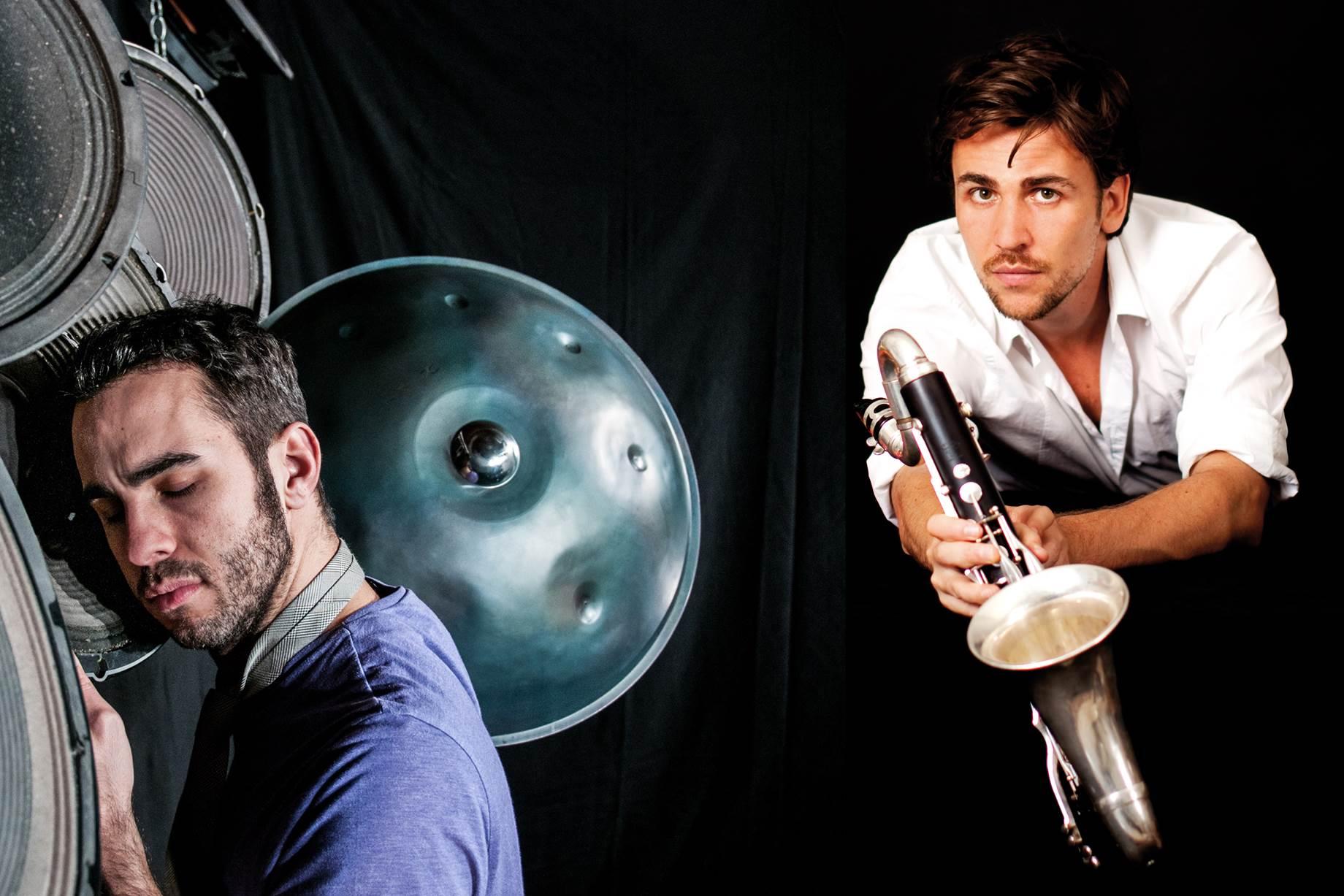 LIVING ROOM
CHRISTOPH PEPE AUER – bass clarinet, pepephon
MANU DELAGO – hang & fx
Living Room consists of bass clarinettist Christoph Pepe Auer, Austrian Newcomer of the Year 2007 (Hans-Koller-Award), and Manu Delago, one of the most popular Hang players in the world. This pioneer duo focuses on exploring the bass clarinet's huge tonal range and the enchanting sound of the Hang. Having formed in 2006, Living Room has toured in more than 20 countries all over the world.
Whilst continuously pushing the boundaries within a variety of musical styles, their unusual pairing of instruments creates a highly unique texture of sounds. The first-ever bass clarinet – hang – duo approaches their fresh take on chamber music without any confinements or restrictions, performing original compositions as well as creative arrangements by artists such as The Beatles, Astor Piazzolla and Beyonce.
The Hang-instrument was developed in Switzerland by Felix Rohner and Sabina Schärer (Panart Instruments) and this brand-new percussion instrument was premiered at the Frankfurt Musikmesse in 2001. Its design enables the player to effortlessly connect rhythm with melody, and its spectacular shape and sonic versatility makes this curious-looking, UFO-like instrument an absolute must-see.
Over three million people have seen Living Room push the limits on their instruments on Youtube. Their shows are full of surprise and chance, often having left audiences wonderstruck, bewildered and bemused. Amongst the most peculiar features you can see Christoph Pepe Auer premier his musical invention "the Pepephon". This is not to be missed!!
In 2012 Performance of MANU DELAGO with the London Symphony Orchestra as Soloist and In North/South America/Europe Concerts with Björk, followed by the Vulnicura World Tour with Björk in 2015.
Acclaimed Saxophonist PEPE AUER  has worked across the globe with Joseph Bowie, Ari Hoenig, Tyshawn Sorey (Steve Coleman), Ziv Ravitz (Lee Konitz), Adam Holzman (Miles Davis), the Vienna Art Orchestra and the Tonkünstler-Orchester among many others.
"Intriguingly beautiful… A mercurial sound indeed" – DJ Mag
"Captivating and compelling… truly mesmerizing" – i-D
"Masterful and sensitive musician" – The Telegraph
"Amazing percussionist and Hang player" – Björk 
GRATIS billetter kan hentes her: