Dato/tid
26.04.2014
16:00 – 23:00
Sted
KoncertKirken
KoncertKirken Sound Art Festival – part II:
AMERICAN AUDIO AND VIDEO ART
Curated by Michael Mazurek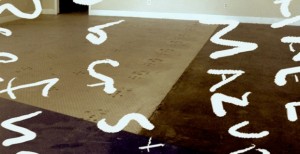 KoncertKirken, Saturday 26 April, 16-23
Michael Mazurek – video, audio
Mark Booth – audio
Jesse Morgan Barnett – video, audio
Stephen Lapthisophon – video, installation
Artur Barrio – photo
Justin Ginsberg & Jeff Gibbons – video
Ludwig Schwarz – video
Lana Paninchul – object
Michelle Rawlings – paintings
Pierre Kraus – video, objects, work on paper
Joseph Grigely – audio
Live performancers from 20.00
Entrance: 50 dkk
More info soon…
Michael Mazurek (us) received his MFA in Intermedia from the University of Texas at Arlington and a BFA in Art History from Southern Methodist University. His work has been exhibited in Berlin, Brooklyn, Santa Monica, Chicago, New Mexico and Dallas. He co-founded and co-directs the artist run non-profit The Dallas Biennial and is part of the collaborative Dick Higgins, which describes itself as artist, artwork and gallery. Mazurek lives and works in Dallas, TX and is represented by Oliver Francis Gallery. http://michaelmazurek.com – http://badarchitecturesucks.tumblr.com –  http://dickrichardhiggins.tumblr.com
Stephen Laphtisophon (us) – is a multimedia artist and writer whose work investigates how language and mark-making are linked to the formation of self-identity language. His installations incorporate everyday objects such as furniture and foodstuffs as a means to break down the barriers between the work of art and daily life. Legally blind since 1994, the inclusion of food materials such as rosemary, saffron, or bacon fat mixed with pigments challenges ideas of permanence, skill, and process as they relate to art making. His solo show, Concentrations 56: Stephen Lapthisophon–coffee, seasonal fruit, root vegetables, and "Selected Poems, is currently on view at the Dallas Museum of Art, where he is represented by Conduit Gallery. Lapthisophon's work has exhibited nationally and internationally in London, Barcelona and Berlin.
Jesse Morgan Barnett (us) is a Dallas based artist who received his M.F.A. (Intermedia) from the University of Texas at Arlington in 2011. His work has been exhibited in the United States, Europe, and Asia, and featured in publications such as Adbusters, Flash Forward, and semigloss. Barnett co-founded and co-directs the Dallas Biennal and is a member of the collaborative groups Dick Higgins and Morgan Reuben Roberts and Associates.  The work attempts to revalue wandering, anniversaries, boredom, and mourning. http://www.jessemorganbarnett.com 
Mark Booth (us) – lyd/billedkunstner, bosat i Chicago. Mark er uddannet ved School of the Art Institute of Chicago, og er nu lektor samme sted. Arbejder med tekst- og lydværker og installationer. Har tidligere medvirket i skandinaviske festivaler og events som bl.a. Overgaden Sound Art Festival, København, 2004, og Art After Work, Galleri Rostrum, Malmö 2009.  http://markbooth.net
PART OF 48 TIMER FESTIVAL NØRREBRO – Nørrebros egen kulturfestival, som foregår 25.-27.april 2014. Følg med i festivalen og læs programmet på www.facebook.com/48timerfestival