Dato/tid
08.07.2021
22:00
Sted
KoncertKirken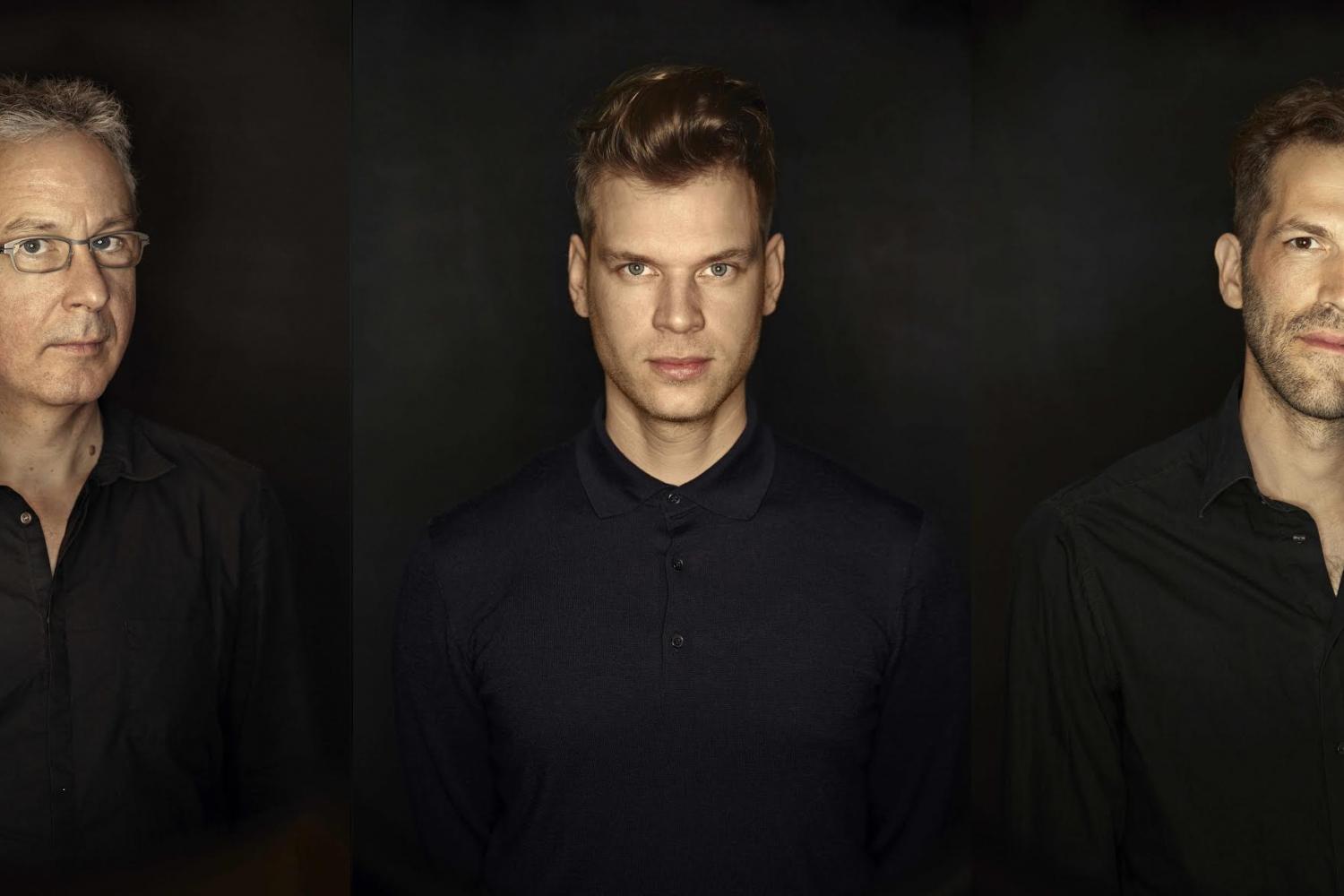 Christopher Dell – vibraphone, Christian Lillinger – drums , jonas Westergaard  – bass
The Trio DLW combines energetic playing with structural composition in real time. The interaction results in high energy that materializes in different layers of sounds, relationscapes. Form comes into being through musical production. Thereby, the trio transcends the usual dichotomy of rhythm section vs. solo player.
Their recording GRAMMAR (released on gligg-records) demonstrates the trios specific structural approach to form making in manifold perspectives. Other projects include their collaboration with electronic musician and producer Johannes Brecht as DBLW, which is documented in their release "BOULEZ MATERIALISM" from 2018 (PLAIST 002). As Trio Followed GRAMMAR II from 2019 (PLAIST 006) and BEATS from 2021 (PLAIST 009)
BEATS (2020) is the third album by Dell, Lillinger, Westergaard. The recording is the continuation of the research by DLW that started with GRAMMAR and GRAMMAR II released last year. Contrary to its predecessors BEATS operates in reverse order: "While the former publications derived from the construction of larger forms through the use of minimal structures, the musical research exercised in BEATS fragments a larger superstructure into minimal entities that are then worked through in processes of iteration and reconfiguration", explains Christopher Dell.
BILLETTER a 100 DKK per koncert / Stud: 50 DKK sælges i døren.
Udendørskoncerterne er gratis.
Husk Coronapas!
Cph Jazz Festival @ KoncertKirken 2021 støttes af Statens Kunstfond, Københavns Kommune, William Demant Fonden, Augustinus Fonden, Dansk Musiker Forbund m.fl.