Dato/tid
02.08.2018
20:30 – 22:00
Sted
KoncertKirken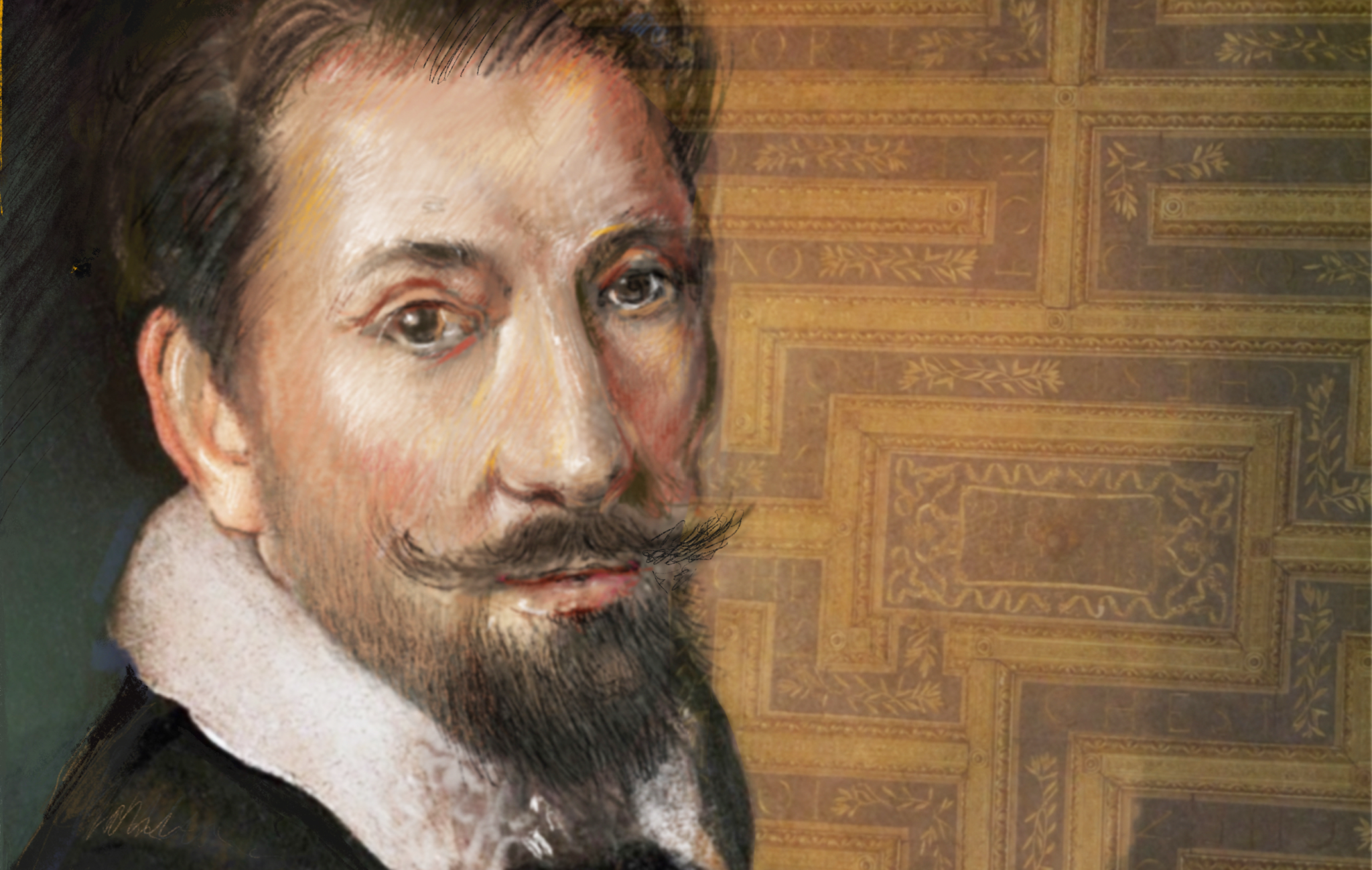 Nordic Network For Early Opera & Copenhagen Renaissance Music Festival i samarbejde med Copenhagen Opera Festival og KoncertKirken præsenterer
– et år i Claudio Monteverdis liv
Barokpioneren Claudio Monteverdis liv i den etårige periode mellem storværkerne L'Orfeo i 1607 og Arianna i 1608 rummer alle operaplottets karakteristika. I librettoen til La Tragedia di Claudio M mister komponisten således sin kone, han kæmper mod en indre skeptiker og dæmon, der latterliggør hans nytænkende tonekunst, han slås mod uret for at færdiggøre sit næste opus, han mister sin unge, kvindelige solist, som bukker under for skoldkopper – og endelig forstår han meningen med sin nyskabte musik, da den synges af en fremragende skuespillerinde.
Til trods for at Monteverdis 450 års-fødselsdag fejredes vidt og bredt i 2017, forblev offentligheden uvidende om personen Claudio Monteverdi og hans mange kampe, og det er netop det misforhold, der forsøges rådet bod på med et italiensk gæstespil, hvor ny musik blander sig med gammel, og fem sangere repræsenterer hver deres hjørnesten i den udfordrede Monteverdi-hverdag, nemlig forfængelighed, glæde, parforhold, magt og sandhed. Og som en lille bonus introduceres man også til det private menneskes egne ord, som de er nedfældet i en række breve – emmende af ironi og kunstnerisk bevidsthed.
Libretto and concept – Johannes Boer
Music – Monteverdi, Gagliano, Gastoldi and composers coll. Cornelis de Bondt
Stage director – Nynke van den Bergh
Costume, stage design – Manuel Wittazscheck
Davide Dolores – Claudio Monteverdi
Francesca Biliotti – Verità /Arianna/ Virginia Andreini
Raffaele Giordani – Vanità /Orfeo/Teseo/Franceso Rasi
Rosalyn Stürzer – Piacere/ Amor/Dafne/Caterina Martinelli
Franciska Dukel – Potere/ Eleonora de Medici
João Paixão – Ragione/Dedalo/Artusi/Ottavio Rinuccini
I comici fedeli – Commedia dell'arte ensemble:
Agata Garbuio, Arianna Adonnizio, Claudio Colombo, Davide Falbo, Marlon Zighi Orbi, Meredith Airò Farulla
Pietro Battistoni – violin
Johannes Boer – viola da gamba
Israel Castillo – viola da gamba
Matthijs van der Moolen – basun
Mattia Petrogalli – basun
Regina Albanez – teorbo/guitar
Edoardo Vaolorz – cembalo/orgel
BILLETTER a 200 dkk / Stud. 100 DKK kan købes på BILLETTO
Arrangeret af Nordic Network for Early Opera i samarbejde med Copenhagen Opera Festival, Copenhagen Renaissance Music Festival og KoncertKirken.
Støttet af Statens Kunstfonds Musikdramatiske Udvalg og Augustinus Fonden
Musica in Scena – http://www.musicainscena.nl
Theater de Regentes, The Hague – https://www.denieuweregentes.nl
Vrijthof Theatre, Maastricht – http://www.theateraanhetvrijthof.nl
– A year in the life of Claudio Monteverdi
The story is actually about the birth of opera in the modern sense, the culmination into a large solo for a female voice.
This music theatre not only brings Monteverdi back to life but also the people that surrounded him during the year that 'almost killed him' to quote the composers letter he wrote twenty years after. Mythology, facts and inner life are constantly alternating in a story that is carried by imaginative theatrical scenes.
All actions in the opera are historical facts that reflect an almost delirious chain of events that took place between Orfeo 1607 and the première of l'Arianna 1608 (the lost opera). A year in which Monteverdi published his final defense to the attacks of the theorist Artusi, who blamed the decay of composition partly on him.
The story ignites with the death of Monteverdi's wife Claudia, who he mixes in the prologue with the fictional death of Eurydice.
From then on the entire opera represents a man in distress who lives partly in the reality and on the other hand struggles with his internal demons.
That struggle is dramatized by a play of allegories, a familiar phenomenon in Monteverdi's days.
Every real person is thus a reflection of characteristics of his own inner life and projected by the people that surround him. So the famous tenor who sang Orfeo and Teseo is now also Vanity, who challenges the youthful Pleasure, 17 year old Caterina Martinelli.
Monteverdi searches for Truth (Verità) as he stated to be the real fundament of all modern composition. At the very end he finally finds her in the commedia dell'arte actress Virignia Andreini. This prima donna was famous for her breathtaking performance of suffering women. This points Monteverdi to the final direction that would melt music, poetry and theatre into one new whole that from then on would be considered the essence of opera.
Many scholars agree that the influence of commedia dell'arte on music theatre has been crucial for the final shape it took during 17th century Italy.
A group of 6 comedians represents the lively dimension throughout the opera that connects all visual and audible events. It also dictates the understanding, which can be consumed on different levels, from frivolous to dramatic or symbolic. Original leather masks add to the magic of this way of acting. The expressions are in direct contact by the way the vocal music finds its own way into spoken singing or parlar cantando.
In this production the newly composed music is connected to this historical form but has found its 21st century equivalent. Old and New music thus reinforce each other into a vocal style that stays very close to speech and goes straight to the heart.
Intimacy and vulnerability of scenes like the death of the young girl are alternated by hilarious and sometimes almost brutal vulgarity. In the end Monteverdi can be followed as the personification of fragilità humana, which he himself stated to be the core of opera. The texts through which the actor Davide Dolores brings Monteverdi back to life are basically all his own words and as he later stated in their oration the origin of music.
_ _ _ _