Dato/tid
01.07.2021
19:30
Sted
KoncertKirken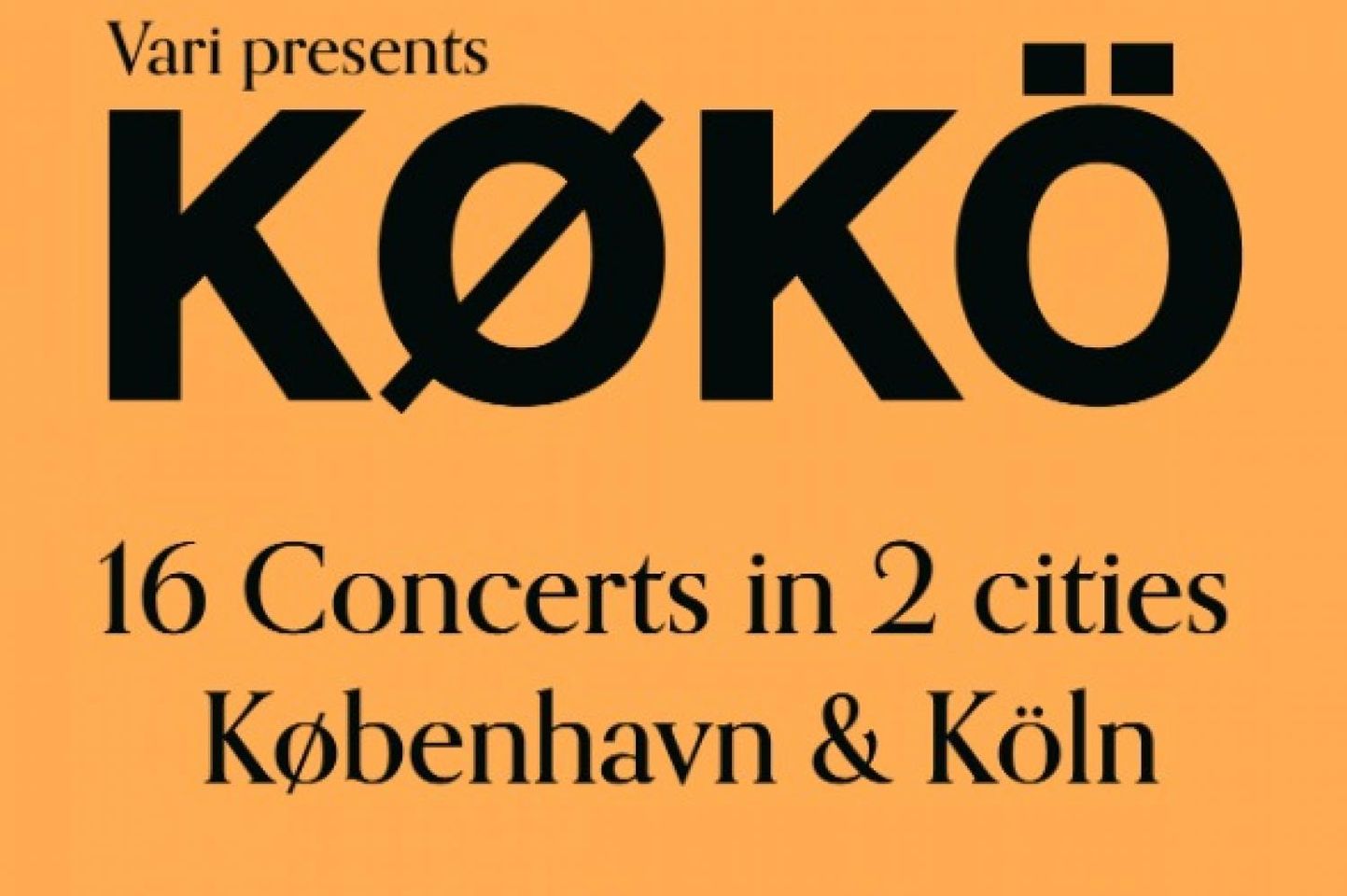 CPH JAZZ FESTIVAL@ KONCERTKIRKEN 2021
19.30
Leonhard Huhn – saxophone, electronics
Moritz Wesp – trombone, electronics
Niklas Fite – guitar,
21.00
David Helm – instrument based on strings
Martin Klapper – amplified objects, toys, live electronics
Szymon Pimpon – drums, electronics
VARI presents: KøKö #5
KøKö is an exciting collaboration between the creative music scenes of Cologne and Copenhagen marking the inaugural year of a cultural partnership between Denmark and Germany that we decided to extend to 2021 – why not?
This concert incorporates exciting voices from both cities who are redefining their instruments through preperations, techniques and electronics to create a unique and vibrant sound experience for this night!
KøKö is supported by: Musikfonds, Die Beauftragte der Bundesregierung für Kultur und Medien, Kulturamt der Stadt Köln, Jazz Danmark, Danish Arts Foundation.
The concerts are organised in collaboration with KoncertKirken.
BILLETTER a 100 DKK per koncert / Stud: 50 DKK sælges i døren.
Udendørskoncerterne er gratis.
Husk Coronapas!
Cph Jazz Festival @ KoncertKirken 2021 støttes af Statens Kunstfond, Københavns Kommune, William Demant Fonden, Augustinus Fonden, Dansk Musiker Forbund m.fl.