Dato/tid
04.07.2023
20:30 – 21:30
Sted
KoncertKirken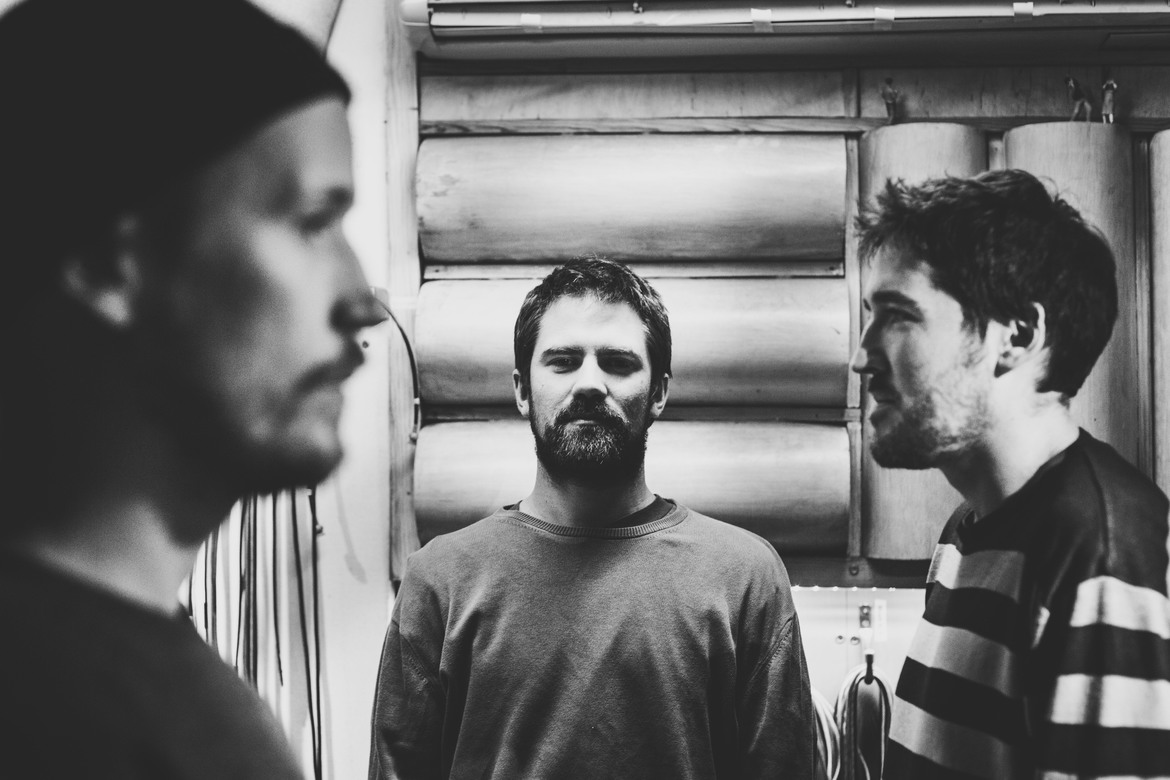 CPH JAZZ FESTIVAL @ KONCERTKIRKEN 2023
Kit Downes – piano
Petter Eldh – bass
James Maddren – drums
_________________________________________________________
Kit Downes joins forces with long-time collaborators Petter Eldh on bass and James Maddren on drums for a carefully assorted piano trio programme that treads gentle lyricism and bold creative outbursts in equal measures. Downes, whose prior ECM offering Dreamlife of Debris was termed a "work of otherworldly beauty" by BBC Music Magazine, carves out some of his most compendious pieces to date on Vermillion. Replete with subtle twists and turns, the trio offers its idiosyncratic take on the piano trio format, producing unexpected harmonic alterations and animate rhythmic flashes as they flesh out distinct musical forms. Recorded at the Auditorio Stelio Molo in Lugano, the three-piece outlines a unique design for this instrumentation in clear-cut interplay and creates a profound study of Kit Downes' broad musical imagination in the process.
James Maddren and Kit Downes' musical association goes back to their college days, when the two were flatmates, making music together on a daily basis. James studied with percussionist Martin France at the Royal Academy of Music in London and belongs to the most in-demand percussionists in today's UK jazz scene – having contributed to recordings and performances by the likes of Norma Winstone, Marc Copland and Gwilym Simcock, on top of being the rhythmic backbone to the majority of Kit's projects.
Known as the bassist in pianist Django Bates' Belovèd trio – the trio's album Study of Touch was released on ECM in 2017 – Petter Eldh's distinct lower-end contributions can be heard in a variety of contexts since joining Bates' trio in 2010. Besides his work as an accomplished jazz player, Petter also experiments with electronics, hip-hop and other forms of popular music, which he combines with his jazz background in his Berlin-based group Koma Saxo.
Kit Downes was an organ scholar at St Peter Mancroft in Norwich before going on to study piano, organ and composition at the Purcell School and the Royal Academy of Music. He recorded and toured widely with the band Empirical while also working with – among others Django Bates and Lee Konitz. Besides Petter Eldh and James Maddren, over the years Kit has frequently collaborated with drummer Sebastian Rochford, saxophonist Tom Challenger and cellist Lucy Railton, who all appear on his last ECM outing Dreamlife Of Debris.
_________________________________________________________
Entré: 120 DKK / Studerende: 60 DKK
2 koncerter samme aften: 180 DKK / Studerende: 90 DKK
3 koncerter samme aften: 240 DKK / Studerende: 120 DKK
Døren åbner 30 min før hver koncert.
_________________________________________________________
Copenhagen Jazz Festival @ KoncertKirken støttes af Statens Kunstfond, Københavns Kommune, William Demant Fonden, Augustinus Fonden, Koda Kultur m.fl.