Dato/tid
12.07.2019
16:00 – 18:00
Sted
KoncertKirken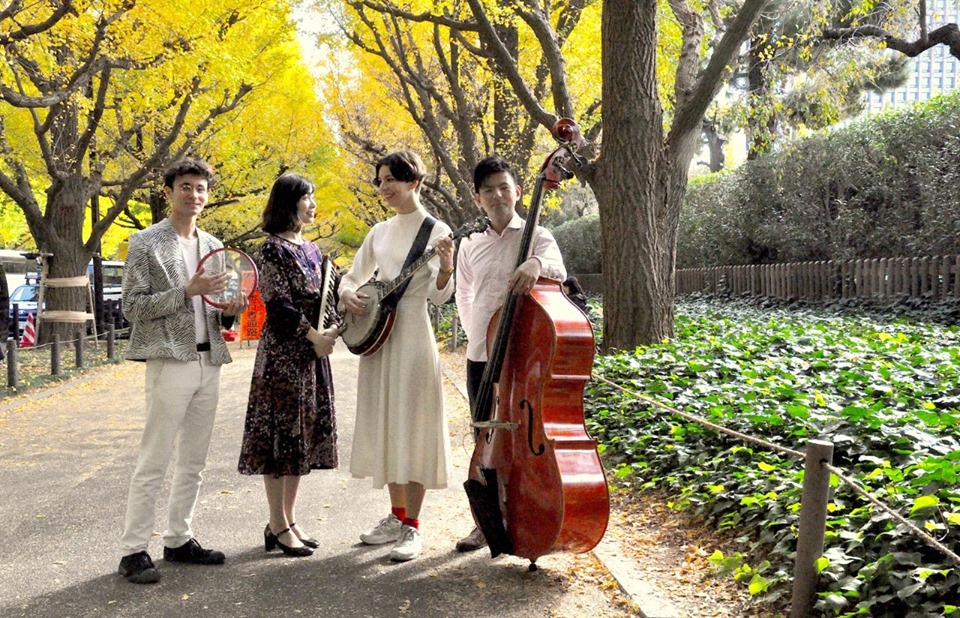 Copenhagen Jazz Festival 2019
Leisure Children
It was during the summer Jazzfestival in Copenhagen 2018 where these four musicians met together as a quartet for the first time, having only collaborated in separate smaller groups previously. They had their first rehearsal in the Tokyo suburbs two month later and played a number of successful concerts around Japan in autumn 2018. The Quartet is performing original songs mainly written by Lo Ersare while also including some Japanese songs and material made by Seiko Oomori for piano trio. Their sound lies in a playful intersection between minimalistic songwriting and colorful jazz harmonies, featuring the banjo and the melodica as two very defining instruments.
The Quartet is joined by cellist Freya Schack-Arnott who currently lives and works in Sidney. This Australian/Danish musician is dedicated to pursuing a unique language of cello playing, encompassing improvisation and original composition, combined with informed and creative interpretation of classical and contemporary music.
OUTDOOR CONCERT / Free entrance!
Copenhagen Jazz Festival @ KoncertKirken er støttet af Statens Kunstfond, Københavns Kommune, Knud Højgaards Fond, Oticon Fonden, Dansk Musiker Forbund, Nørrebro Lokaludvalg.