Dato/tid
05.07.2019
23:00 – 23:30
Sted
KoncertKirken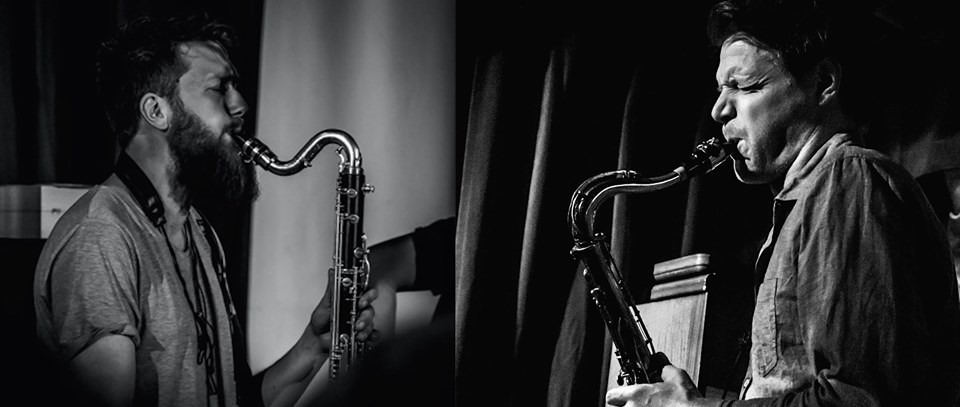 Copenhagen Jazz Festival 2019
Lars Greve & Torben Snekkestad
Lars Greve: saxophones, clarinets
Torben Snekkestad: saxophones, clarinets, reed-trumpet
This evening, two distinctive voices and extraordinary instrumentalist tune in on each other for a rare duo set. The two estimated musicians particularly share an affiliation and a fascination for textural sonic elements with an ongoing curiosity of the depth of their instrument's micro details. We dare promise you a captivating whirlwind of unconventional woodwind playing!
TICKETS: 100 DKK / STUD: 50 DKK
Copenhagen Jazz Festival @ KoncertKirken er støttet af Statens Kunstfond, Københavns Kommune, Knud Højgaards Fond, Oticon Fonden, Dansk Musiker Forbund, Nørrebro Lokaludvalg.