Dato/tid
13.07.2019
21:00 – 22:00
Sted
KoncertKirken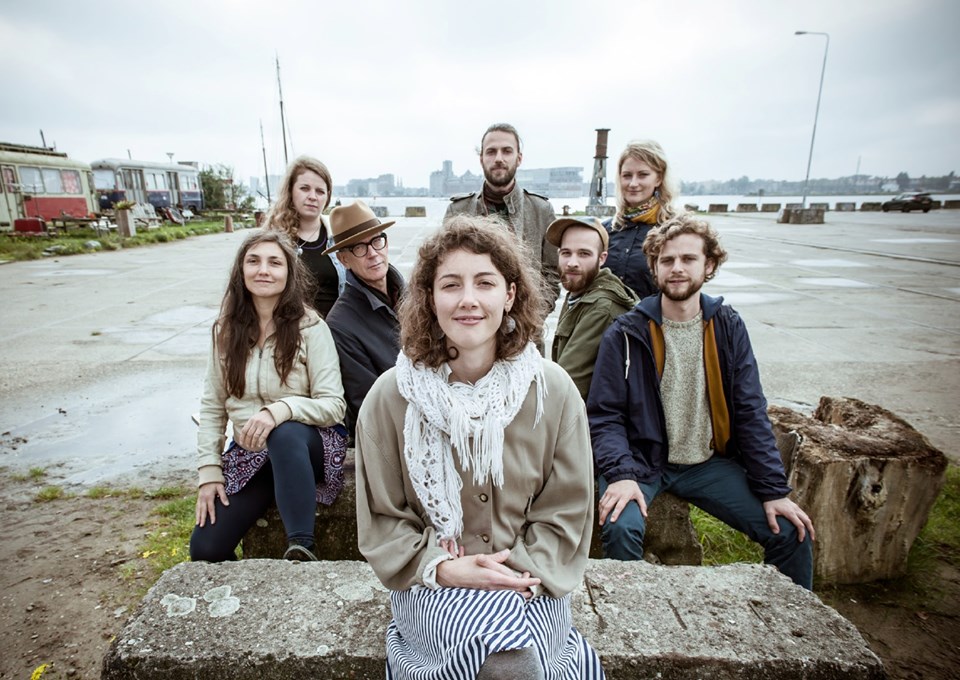 Copenhagen Jazz Festival 2019
Kaja Draksler Octet (NL)
Laura Polence – voice
Björk Níelsdóttir – voice
Ada Rave – reeds
Ab Baars – reeds
George Dumitriu – violin & viola
Kaja Draksler – piano
Lennart Heyndels – double bass
Onno Govaert – drums
The newest project of the Slovenian pianist and composer Kaja Draksler brings together a colourful group of eight international musicians, all based in Amsterdam. As in her solo performances, Draksler combines composition and improvisation, drawing from a variety of styles, places and historical periods, inspired by the large array of possibilities and talents of the ensemble. Strictly notated material meets free improvisation, singer-songwriter material is superimposed on the textures inspired by modern classical composition. Intricately structured pieces alternate with simple theme & chord-based songs that offer freedom at the level of form, instrumentation and interpretation. Several pieces feature lyrics written especially for this group by the Greek artist Andriana Minou. This group is Draksler's attempt to realize some of the thoughts on music collected during her years of jazz and classical composition studies, as well as her experiences as an active improviser. The Octet released their debut album "Gledalec" under Clean Feed in March 2017.
Quotes:
"Gledalec, an album that needs time, patience and focus to reveal its temperament. An intelligent choice – furnishing a semi-definite compositional structure for the instrumentalists to color blank spaces with their own personality – causes the atmosphere to change from a piece to another. The level of interest is kept high throughout, if only one's able to seize the performance's spirit./…/a neoliberal rupturing of quietness."
– Massimo Ricci, Touching Extremes
/…/ "intriguing program and clearly a deeply felt personal project." – John Sharpe, All About Jazz
"Bewitchingly beautiful." – Ben Taffijn, Draai om je oren
"Simultaneously a very large-scale and solid creation/…/ one of the more fascinating and meticulous works of new music." – Anže Zorman, Tolpa Bumov
TICKETS: 100 DKK / STUD: 50 DKK
Copenhagen Jazz Festival @ KoncertKirken er støttet af Statens Kunstfond, Københavns Kommune, Knud Højgaards Fond, Oticon Fonden, Dansk Musiker Forbund, Nørrebro Lokaludvalg.