Dato/tid
10.07.2019
20:00 – 21:00
Sted
KoncertKirken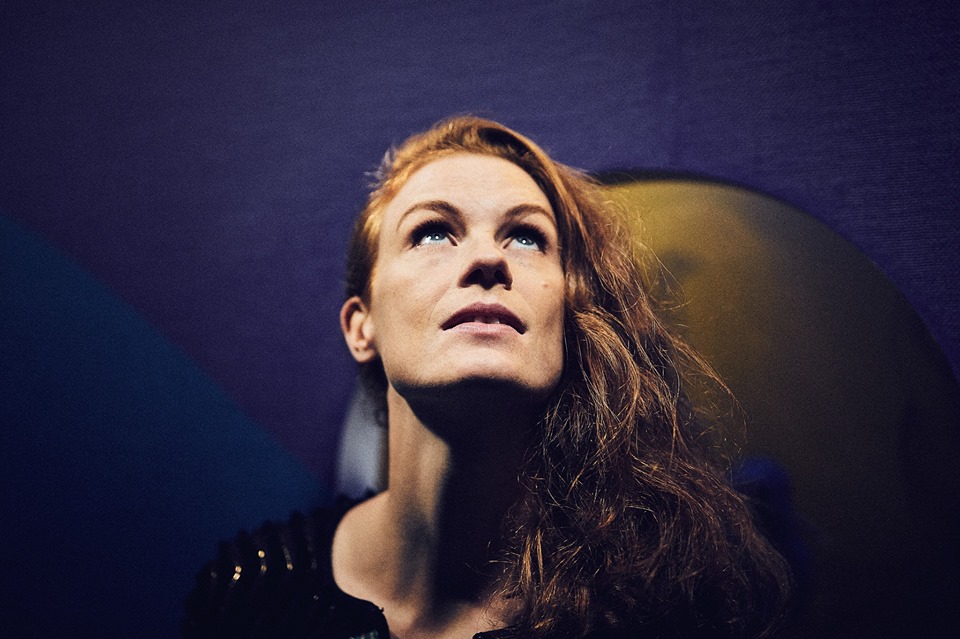 Copenhagen Jazz Festival 2019
Johanna Borchert & Almut Kühne (DE)
Johanna Borchert – piano
Almut Kühne – voice
Den tyske pianist og sanger Johanna Borchert flyttede sidste sommer tilbage til København, byen hvor hun til sin tid studerede klaver og komposition på det rytmiske musikkonservatorium og byen hvor hendes drømme går i opfyldelse. Elsket af publikum som en dybt original og kompleks performer i de nu legendariske bands Little Red Suitcase og Schneeweiss & Rosenrot, tilføjede hun titeln som prisvindende singersongwriter til hendes liste af meriter. Hun har arbejdet sammen med bl.a. Fred Frith, Shahzad Ismaily, Peter Bruun, Jonas Westergaard, Elena Setien og Chris Brown. Hendes første album som SingerSongwriter "FM Biografy" fik en ECHO Award, og følgealbummet fik journalisterne til at opfordre David Lynch til at stille hende på sin "Roadhouse scene".
Om hendes solo piano spil skrev den franske pianist Benoit Delbecq:
"As if in Tarkovki's masterpiece film "Stalker", Miss Borchert plays like she'd throw a sacred stone and then would dance towards it in a direction she'd discover whilst dancing, catching fresh ideas passing by a tree or a bird call, allowing herself sudden circles or flipping direction suddenly… this done with seemingly reseted ears for each step, according to her own ear attitude and altitude, inviting the listener in a fulfilling and emotional dive. May there be some recalls of whoever and of whatever slice of musical history (one could play a clue game here), the fascinating dice-thrown-like musical sensations given by Miss Borchert are vivid, creative, and, most important, at the highest peak of aesthetical pertinence and surprise."
Almut Kühne (b.1983 in Dresden, Germany) began her journey into music with piano lessons at the age of seven. Nine years later she started to take singing lessons and discovered soon that it meant more to her than a hobby.
In 2008 she earned her degree in Jazz studies from the "Hanns Eisler" Music Conservatory in Berlin, where she was already searching for ways to bring together her European musical roots with the explorative elements of jazz and improvised music. Coming from an artistic family, she also strove to incorporate visual components into her projects. Over the last years she has worked with musicians, dancers, video artists and painters, all of which have had an influence on the development of her own performance style.
Recently, Almut has released two cds on Unit Records: "Silver White Archives": a Duo with saxophonist Gebhard Ullmann and "Ticho": a trio with pianist Marc Schmolling and trumpeter Tom Arthurs.
In 2009 and 2016 she won the Berlin studio award by the Berlin senate and was selected for the residency MUSIC OMI upstate New York with 13 other musicians from all over the world.
One of Almut's main projects called "Dowland Waters" is based on the music of English Renaissance composer and lutenist John Dowland. In this project she is joined by Johanna Borchert on piano, harpsichord and voice, Antonis Anissegos on electronics and organ, Benjamin Schindler and Markus Glandt on visuals.
She performs solo, in duos (e.g. with Gebhard Ullmann and Anthony Coleman) small and large groups in Europe, the US and Mexico.
TICKETS: 100 DKK / STUD: 50 DKK
Copenhagen Jazz Festival @ KoncertKirken er støttet af Statens Kunstfond, Københavns Kommune, Knud Højgaards Fond, Oticon Fonden, Dansk Musiker Forbund, Nørrebro Lokaludvalg.