Dato/tid
12.12.2015
14:30 – 16:00
Sted
KoncertKirken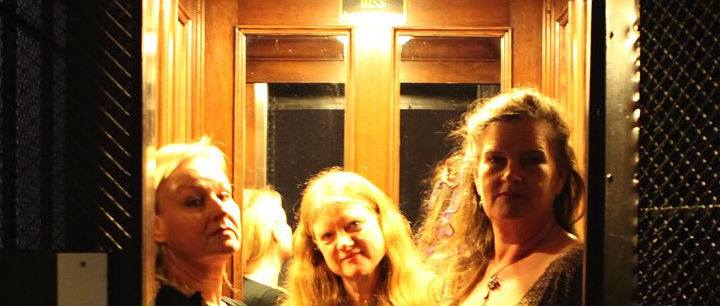 CD release koncert med ULV
CD release med ULV's seneste CD "Ljus i Mörker".
Agnethe Christensen sang, kantele, gusli og klokker
Lena Susanne Norin sang og spilåpipa
Elizabeth Gaver middelalder fidel og sang
Stemningsfuld historisk svensk julemusik fra både Dalarna, Småland, Estland og Gammelsvenskbyn i Ukraina på den "gambla thonen".
Folkelige koraler og ballader med rødder i middelalderen med sang, fidel, kantele, gusli, spilåpipa og klokker. Vi bringer jul, Jesus, det nye år, vallåtar, Staffansvisan, gånglåtar og meget andet.
Der vil være svensk glögg och pepparkakor i baren og CD'er til salg – den perfekte julegave.¨

http://www.ulvonline.org/
* * *
New CD from the ensemble ULV – "Ljus i mörker/Light in Darkness"
Lena Susanne Norin, voice, spilåpipa
Agnethe Christensen,voice, kantele, gusli
Elizabeth Gaver, medieval fiddle, voice
Ulv, three musicians from the three Scandinavian capitals Stockholm, Copenhagen, and Oslo, with a background in both folk and early music, present their new CD with Swedish traditional songs from the darkest time of the year. The songs were collected over one hundred years ago in Sweden and in Swedish speaking areas of Ukraine and Estonia.
On Ljus i mörker, Ulv performs Swedish hymns reflecting on the Christmas story as well as a prayer for the coming new year. The closing ballad tells the story of St. Staffan, Herod's stable boy. This winter music is both joyous and reflective, inspiring the trio's personal interpretations.
Agnethe and Lena have heard and sung traditional songs and hymns since childhood. Later they took part in the vibrant folk music scenes in Stockholm and Uppsala. Elizabeth plays hardingfele and violin with the folk music group, Feleboga, performing Norwegian traditional music and Appalachian old-time music.
Ulv was born when the three worked with the internationally acclaimed medieval ensemble Sequentia and has developed a unique improvisatory vocal style heard in both the folk hymns and ballad refrains. Ulv uses medieval fiddle, the Baltic zithers kantele and gusli and the folk flute, spilåpipa, to provide song accompaniments as well as play traditional folk tunes, composed tunes in traditional forms, and improvisations over hymn melodies.
Ulv has toured in Germany, US, Sweden, Denmark, Norway and Finland with concerts, masterclasses and ballad seminars.