Dato/tid
11.07.2021
19:00
Sted
KoncertKirken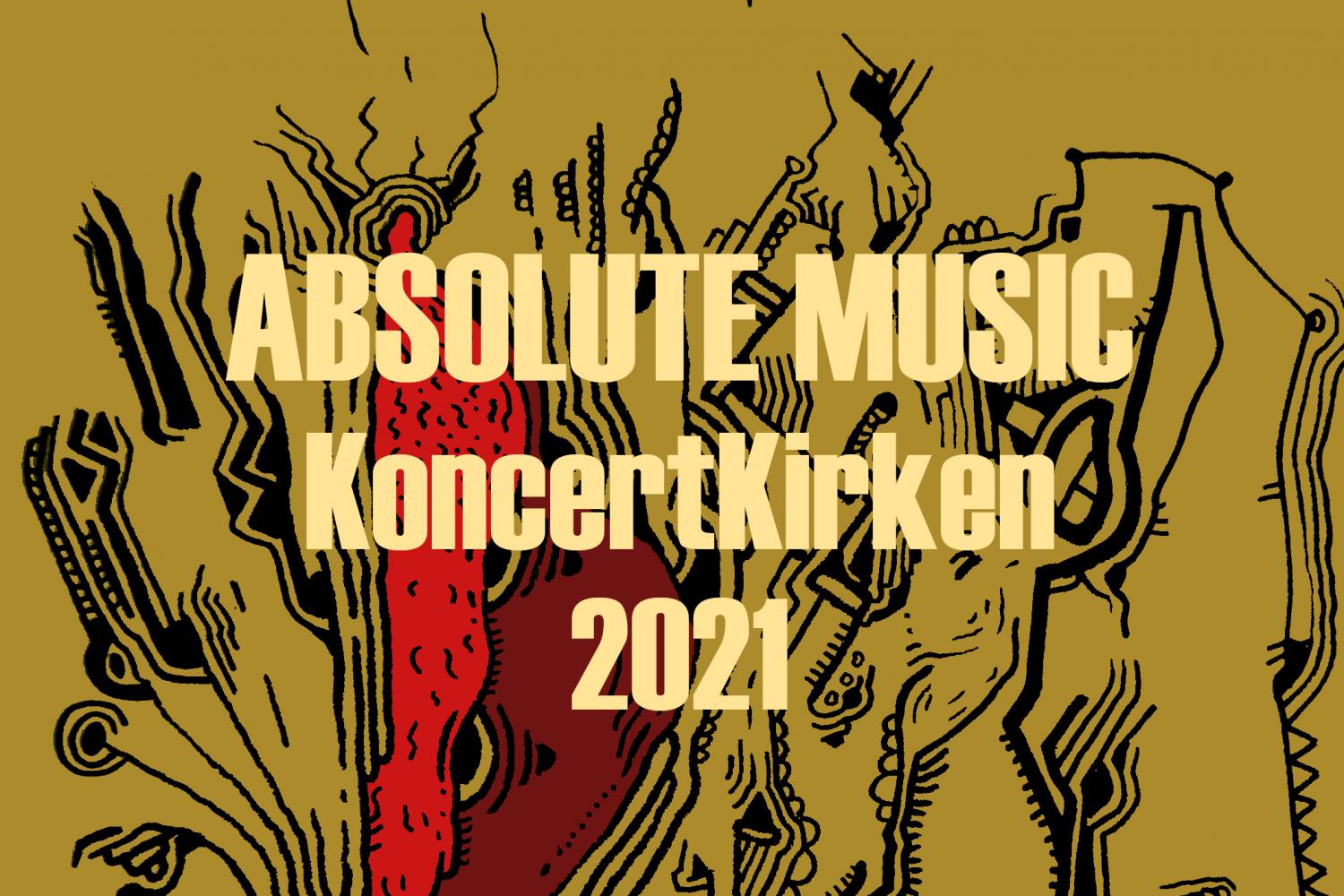 Coudoux/Pi/Thomsen (DE/DK), Elisabeth Coudoux – cello, electronic, Asger Thomsen – double bas, objects, Nana Pi – saxophone, objects, Szymon Gasiorek (PO) – drums, vocal, etc., 'SYNAPTIC BIOSPHERE', Jan Kadereit (DE) – percussion, John Arne Rånes (NO) – guitar, Matt Choboter (CA) – piano
The trio of Coudoux/Pi/Thomsen is the sound of bold risks and highly dynamic interplay. With a chamberlike instrumentation and a desire to go to the extreme possibilities of acoustic sound production this trio is a feast for open ears.
Elisabeth Coudoux is very interested in free improvised music, which for her initially represents a dialogue of intuitive and compositional ideas together with artists and musiciansin the first moment. She released her solo album "Some Poems" in 2016, where Elisabeth Coudoux is "…showing off her own distinct voice on cello." – Kevin Whitehead. Elisabeth Coudoux is leader of Emiszatett, part of Zeitkratzer, and is playing international concerts for more than 15 years.
Asger Thomsen is a bass player and composer living in Copenhagen, Denmark. He works primarily in the field of contemporary improvised music and free jazz. His style is characterised by a physical, detail-oriented approach and a rich palette of sounds – often strengthened by the use of unconventional extended techniques. He leads or co-leads projects such as Autolysis, The Moms, Perfect Volume, Our Hearts as Thieves, and a solo project of his own.
Nana Pi is a Copenhagen-based saxophone player, composer and conductor working mainly within the experimental jazz scene. She has an original sound on her horn using objects and extended techniques. She has developed Extemporize, a music sign language she uses in various constellations, but primarily as a conductor in the large ensemble Extemporize Orchestra. In 2020, she received the P8 Jazz Award "Soul of the Year" for her perseverance and creativity in working to stimulate and expand people's musical language and horizons. She is part of the record label Barefoot Records and plays in
groups like Jesper Zeuthen's Store Claus, Nezelhorns, Hey Nana, I'm Halym and Coriolis.
Pimpon a.k.a Szymon Gasiorek – Polish drummer_composer based in Copenhagen. Known from leading Pimpono Ensemble and E/I or as part of Czajka & Puchacz, Alfons Slik, Wood Organization, The Love And Beauty Seekers, Perfect Volume or G•Bop Orchestra. Co-running independent label Love & Beauty Music and Idealistic Festival. Currently presenting material from his upcoming debut solo album "Pozdrawiam". The genre-full sonic material ranges from heavy drum grooves and electronic sequences through noise, field recordings and static textures to modern pop sound obtained by usage of synthesizers and autotune effect on vocal.
'SYNAPTIC BIOSPHERE' is an art project that maps an imaginative world. A multi-dimensional experience, complete with paintings and layered sounds, that explores dreams and the collective unconscious.
The three musicians of 'SYNAPTIC BIOSPHERE' are Matt Choboter on extended piano, John Arne Rånes on guitar and electronics and Jan Kadereit on tabla, shakuhachi flute and various small percussion. For their debut release, they teamed up with painter Dorian Noel to bring fictitious creatures into existence.
The album contains nine musical pieces alongside nine paintings. Each explores a different area of what C. G. Jung called the archetypes of the collective unconscious; what could be called the world hidden inside our minds, the 'SYNAPTIC BIOSPHERE'. At concerts, the paintings are exhibit and set the atmosphere even before the first note is being played.
The music of 'SYNAPTIC BIOSPHERE' is like an soundtrack to dreams: Sometimes the flute soars like a
bird over a wide, peaceful soundscape created by the electric guitar and piano. At other times, pitched stones that percussionist Jan collected in India eerily roll and scratch each other to summon the texture and impression of a cave deep in the mountains.
Then, in another dream, the fast percussion phrases and aggressive guitar sounds bring out the dark, aggressive side of the subconsciousness. The whole flow of this dream and its soundtrack is open to the moment and shifts through multiple facets.
BILLETTER a 100 DKK per koncert / Stud: 50 DKK sælges i døren.
ALLE 3 KONCERTER: 120 DKK / Stud: 60 DKK.
Husk Coronapas!
Cph Jazz Festival @ KoncertKirken 2021 støttes af Statens Kunstfond, Københavns Kommune, William Demant Fonden, Augustinus Fonden, Dansk Musiker Forbund m.fl.